XPO cites steady adoption of Drive XPO carrier app
XPO said that the registered number of United States carriers using Drive XPO for XPO Connect reached 18,000 in April 2019, 12 months after its initial launch, and it rose to 22,000 carriers in May.

Logistics in the News
Small win for transports: 53-foot containers from China exempt from Trump's tariffs
FTR Trucking Conditions Index sees slight gain
U.S. rail and intermodal volumes are down for week ending September 14, reports AAR
C.H. Robinson CEO Biesterfeld makes case for major technology investment at CSCMP
FedEx issues rate changes and fiscal first quarter earnings
More Logistics News
Logistics Resource
Consolidation offers Faster Transit and Greater Efficiency for Canada-bound Shipments
Thursday, September 12, 2019 | 2pm ET
All Resources
By
LM Staff
·
June 12, 2019
Greenwich, Conn.-based global freight transportation and logistics services provider XPO Logistics said today that company data points to rapid adoption of its North America Drive XPO Carrier app.
Drive XPO, which is used by commercial truck drivers to search for loads, interfaces with XPO Connect, which was introduced by the company in April 2018. XPO said that the registered number of United States carriers using Drive XPO for XPO Connect reached 18,000 in April 2019, 12 months after its initial launch, and it rose to 22,000 carriers in May. XPO cited attributed the acceleration in traction to high user satisfaction with the XPO digital experience and the quality of ongoing enhancements. And it added that user ratings have made Drive XPO a top-ranked app in its category at the iOS and Android stores, where it can be downloaded at no charge.
XPO Connect provides shippers with what the company calls a single point of entry for visibility across various transportation modes in real time, which, in turn, helps shippers identify both time- and cost-saving opportunities. And it also noted that XPO Connect enables shippers to gain access to usable business intelligence that can be leveraged to more efficiently purchase transportation in various ways. XPO uses XPO for its truck brokerage, managed transportation and last mile logistics units.
In October 2018, XPO announced changes to the XPO Connect and the Drive XPO mobile app, saying that the offerings have been expanded to add counteroffers to the online experience, with the new functionality able to generate digital counteroffers to carrier bids that are not accepted and based on real-time market conditions. And when a carrier agrees to a counteroffer, XPO said the freight is immediately visible in a truck driver's assigned loads.
Shippers can use XPO Connect to purchase transportation more efficiently and also can see fluctuations in capacity, compare spot rates from carriers, assign loads and track their freight, and XPO spokesman explained. And he added that carriers are using the same XPO Connect technology to locate loads by geography, bid on freight and reduce empty miles, coupled with an electronic proof of delivery feature.
"Our approach to the shipper-carrier relationship is a good example of our technology strategy at XPO," in a statement. "We use pioneering architecture behind the scenes, with easy user interfaces that encourage adoption. This gives us wide-ranging opportunities to develop supply chain efficiencies and deploy them at scale."
XPO highlighted various Drive XPO app enhancements, including:
search-specific alerts that trigger when a driver searches a load board for more than 30 seconds, flagging future loads that match the same parameters;
push notifications that prompt a driver to confirm a pickup four hours in advance, initiating dispatch and tracking once confirmed;
user preferences that can be set for ideal equipment and length of haul, automatically prioritizing those loads in search results;
a mandatory load checklist that requires carriers to confirm equipment and pickup/delivery times prior to booking a load; and
global, including multicurrency capabilities, multi-language support including French, German, Spanish, and Polish, and EU-compliant privacy policies
June 12, 2019
Subscribe to Logistics Management Magazine!
Subscribe today. It's FREE!
Get timely insider information that you can use to better manage your entire logistics operation.
Start your FREE subscription today!
Latest Whitepaper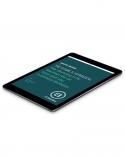 Are Your Profits Taking a Hit in This New Retail Environment?
This whitepaper aims to provide a better understanding of whether it might be a solution for your retail supply chain operations.
Download Today!
From the September 2019 Logistics Management Magazine Issue
IMO 2020 is Coming to Town: Will the spiking cost of fuel cause you pain?
Cold Chain/ Food Logistics: Setting the standard for cold chain
View More From this Issue
Latest Webcast
The State of Rail/Intermodal Markets. Volumes are down, but the future looks bright
In this webcast, our panel will provide a comprehensive update on the current state of the rail/intermodal markets and offer an in-depth look at the pain points shippers have been experiencing (service challenges, precision scheduled railroading (PSR), rates, capacity management) and offers shippers advice on how to prepare for the Q4 2019.
Register Today!