The Mobile Supply Chain: Six trends to watch
As mobility continues to make its way into every link of the supply chain, here's how our increasingly connected world is affecting operations outside of the warehouse's four walls.

Technology in the News
C.H. Robinson CEO Biesterfeld makes case for major technology investment at CSCMP
Are Your Profits Taking a Hit in This New Retail Environment?
eBook: Enterprise Labeling for Dummies
Cognex Retail Distribution Logistics Solutions Guide
ASCM and Deloitte roll out Digital Capabilities Model for Supply Networks
More Technology News
Technology Resource
Are Your Profits Taking a Hit in This New Retail Environment?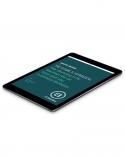 This whitepaper aims to provide a better understanding of whether it might be a solution for your retail supply chain operations.
All Resources
By
Bridget McCrea, Editor
·
September 4, 2019
The final electronic logging device (ELD) mandate is looming. E-commerce sales are on a tear. The truck driver shortage persists. Customer preferences and expectations are changing every day. And, the notion of end-to-end supply chain visibility is still a far-off vision for some shippers. Any one of these challenges would keep a logistics manager up at night. Combined, they create unprecedented hurdles for those charged with keeping the area outside of the warehouse's four walls running smoothly.
"Several key trends are driving mobility investments that support supply chain operations, and more specifically, in-field fleet/transportation," says David Krebs, VDC Research's executive vice president of enterprise mobility and connected devices. "These include the ELD mandate that came into effect in December 2017 (with a final deadline is December 16, 2019) and the transition by many operators from the legacy Windows-powered mobile device to Android (due to Microsoft's sunsetting of the Windows CE operating system)."
Following are six important trends that are affecting the mobile supply chain right now, and some tips on how shippers can not only manage, but even take advantage of these shifts.
1. The final ELD deadline is looming.
With the December deadline to switch from grandfathered automatic onboard recording devices (AOBRDs) to mandated electronic logging devices (ELDs) coming into clearer view, carriers and drivers must make the switch in order to remain compliant. According to various industry surveys, many carriers are still holding onto their AOBRDs, an indicator that there may be a last-minute push to get compliant by the end of the year.
As with any technology transition, Krebs says logistics professionals will not only need to make the switch to AOBRDS, but also provide appropriate employee training on the new devices as they are installed. "What we saw with ELD adoption—in particular among less tech-savvy smaller operations—was a drop in productivity as the technology was initially rolled out," he points out. "While not completely unexpected, operators need to be especially sensitive to labor-related issues."
2. The ELD mandate is driving an overall increased interest in mobility solutions.
The December mandate for all AOBRDs to be switched over to ELDs is pushing more shippers to invest in mobility solutions this year. "For anyone who procrastinated when addressing the ELD mandate, and who limped along with interim-type solutions," says Bob Hood, a Capgemini principal and lead for the group's Move Domain practice, "there's obviously a lot more motivation now to be more aggressive in pursuing solutions."
Hood sees this trend continuing right into December, and says it's being driven not only by those companies that are tactically investing in mobility to satisfy the regulations, but also by those that are taking a broader interest in mobility solutions outside of their warehouses' four walls.
3. Shippers also need more mobility in order to meet their customer demands.
Assessing the "bigger picture" trends and forces affecting supply chain operators right now, Krebs says a lot of activity centers around being able to meet the fast delivery expectations of customers. With e-tailers like Amazon knocking delivery times down to a day (or less, in some cases), both B2C and B2B shippers are feeling the pressure of ever-smaller delivery windows.
"This is having the greatest impact on logistics investment plans, including technology adoption," says Krebs, noting that VDC's most recent research among supply chain technology decision makers found that mobile/connectivity solution budgets are expected to increase by 10% year-over-year to support these goals. "The key investment drivers include increasing visibility and expanding reach of operations, better measuring and optimizing profitability by delivery/fulfillment channels," he adds, "and reducing last-mile delivery costs."
4. There is no shortage of new technologies on the market right now.
Be it 5G cellular network technology, artificial intelligence (AI), wearable technologies, Cloud infrastructure, or machine vision technology, Krebs says there's literally no shortage of potentially impactful technologies to assess right now.
"According to a recent survey we conducted among transportation/logistics technology decision makers, just more than 80% suggested a high- to medium-level of competitive risk from technology-led disruption to their businesses," says Krebs. "More than 70% of respondents are countering this potential disruption through a more sophisticated use of data analytics and insights and by leveraging data as value-added products or services."
Conversely, Krebs says IT utilization remains a challenge for many supply chain organizations of all sizes, with "lack of internal IT support," "lack of mobile expertise," and "budgetary constraints" as the leading barriers. "The leading and most successful technology vendors are responding by helping prioritize—through experience in target industries—technology investment decisions," says Krebs, "and offering flexibility and ease of use/support for deployment options."
5. Companies want more mobile apps for their drivers.
The days of the onboard computer are dwindling as more shippers integrate apps into their mobility strategies. According to Hood, all of those activities (and more) are being managed on handheld devices as opposed to using specialized equipment for the tasks. Those devices include iPhones, Androids and other mobile devices that drivers use for multiple tasks.
"Where historically we've seen a lot of different custom equipment used by drivers," says Hood, "we've now seeing more interest in being able to use the same device for all of a driver's mobility requirements, whether it's point of deliveries (PODs), getting intra-day instructions for the next pickup/delivery, or conducting inspections."
This not only minimizes the amount of communication equipment that drivers have to interact with, but it also costs less money than specialized equipment and doesn't require fleets to be out of service during installation. "Not to say that there aren't still some pieces of customized equipment measuring vehicle performance and other metrics," Hood adds, "but in terms of interaction with drivers, we're definitely seeing a movement toward using more apps."
6. Geofencing is gaining traction in the mobile supply chain.
Using radio frequency identification (RFID) or global positioning (GPS) to define a geographic boundary, geofencing allows users to set up a virtual barrier that, once established, sends relevant text or e-mail messages in relation to the predefined or "fenced" location.
Hood says geofencing is being used in more warehouse and DC yards, where information about trucks entering the space can be captured and factored into decision-making (i.e., what's in the truck, how many employees are needed to unload it, etc.). "When shippers have that data as the truck enters the yard, it can be used to cascade into a series of events," he says, "including pre-receiving activity, dock preparation and DC labor scheduling."
He expects the geofencing trend to accelerate over the next year or so, and says some of that will be driven by the proliferation of Internet of Things (IoT) sensors used for data collection. "There are a lot of IoT-enabled devices collecting massive amounts of information right now," says Hood, "and much of it can be used to automate various yard-related activities that used to be handled manually."
Technological advancement never sleeps
As the mobile supply chain comes into clearer view, expect to see even more innovations making their way into the area outside of the warehouse and DC four walls. And while we're already seeing significant progress in this area, technological advancement never sleeps, which means there's always more around the next corner.
Right now, for example, Hood says the majority of mobility/technology vendors are focused on finding new ways for their customers to leverage data. Before diving into that pool, any ELD laggards should get compliant first, and then begin viewing mobility as a supply chain enabler (versus just a way to meet a mandate). "Once ELD compliance is handled," Hood says, "the focus should be on utilizing mobility to address ongoing human resource challenges and improve overall supply chain performance."
September 4, 2019
About the Author
Bridget McCrea, Editor Bridget McCrea is a Contributing Editor for Logistics Management based in Clearwater, Fla. She has covered the transportation and supply chain space since 1996 and has covered all aspects of the industry for Logistics Management and Supply Chain Management Review. She can be reached at
, or on Twitter @BridgetMcCrea
Subscribe to Logistics Management Magazine!
Subscribe today. It's FREE!
Get timely insider information that you can use to better manage your entire logistics operation.
Start your FREE subscription today!
Latest Whitepaper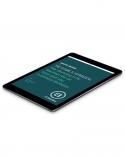 Are Your Profits Taking a Hit in This New Retail Environment?
This whitepaper aims to provide a better understanding of whether it might be a solution for your retail supply chain operations.
Download Today!
From the September 2019 Logistics Management Magazine Issue
IMO 2020 is Coming to Town: Will the spiking cost of fuel cause you pain?
Cold Chain/ Food Logistics: Setting the standard for cold chain
View More From this Issue
Latest Webcast
The State of Rail/Intermodal Markets. Volumes are down, but the future looks bright
In this webcast, our panel will provide a comprehensive update on the current state of the rail/intermodal markets and offer an in-depth look at the pain points shippers have been experiencing (service challenges, precision scheduled railroading (PSR), rates, capacity management) and offers shippers advice on how to prepare for the Q4 2019.
Register Today!