July Cass Freight Index Report shows ongoing declines
July shipments, at 1.171, were off 5.9% compared to a very strong July 2018 and down 0.8% compared to June. On the expenditures, side, the report noted that July came in at 2.861, which represented a 1.4% annual decline and a 2% decline compared to June.

Logistics in the News
Small win for transports: 53-foot containers from China exempt from Trump's tariffs
FTR Trucking Conditions Index sees slight gain
U.S. rail and intermodal volumes are down for week ending September 14, reports AAR
C.H. Robinson CEO Biesterfeld makes case for major technology investment at CSCMP
FedEx issues rate changes and fiscal first quarter earnings
More Logistics News
Logistics Resource
Consolidation offers Faster Transit and Greater Efficiency for Canada-bound Shipments
Thursday, September 12, 2019 | 2pm ET
All Resources
By
LM Staff
·
August 16, 2019
Declining freight transportation shipment and expenditure readings were again the theme of the most recent edition of the Cass Freight Index Report issued this week by Cass Information Systems.
Many freight transportation and logistics executives and analysts consider the Cass Freight Index to be the most accurate barometer of freight volumes and market conditions, with many analysts noting that the Cass Freight Index sometimes leads the American Trucking Associations (ATA) tonnage index at turning points, which lends to the value of the Cass Freight Index.
July shipments, at 1.171, were off 5.9% compared to a very strong July 2018 and down 0.8% compared to June. This marks the eighth consecutive month of shipment declines, following a 5.3% June decrease and a 6% drop off in May.
Shipments initially turned negative in December 2018 for the first time in 24 months, when it fell 0.8%. January and February were down 0.3% and 2.1%, respectively. As previously reported, the December and January shipment readings were up against respective all-time highs reached in December 2017 and January 2018, coupled with stabilizing patterns in nearly all underlying freight flows.
"With the -5.9% drop in July, following the -5.3% drop in June, and the -6.0% drop in May, we repeat our message from last two months: the shipments index has gone from 'warning of a potential slowdown' to 'signaling an economic contraction,'" wrote Donald Broughton, the report's author and principal of Broughton Capital. "We acknowledge that: all of these negative percentages are against extremely tough comparisons; and the Cass Shipments Index has gone negative before without being followed by a negative GDP. However, weakness in demand is now being seen across many modes of transportation, both domestically and internationally."
Broughton added that the weakness in spot market pricing for many transportation services, especially trucking, is consistent with the negative Cass Shipments Index and, along with airfreight and railroad volume data, strengthens our concerns about the economy and the risk of ongoing trade policy disputes.
"Weakness in commodity prices and the decline in interest rates have joined the chorus of signals calling for an economic contraction…Bottom line more and more data are indicating that this is the beginning of an economic contraction," he stated.
On the expenditures, side, the report noted that July came in at 2.861, which represented a 1.4% annual decline and a 2% decline compared to June.
"The Cass Freight Expenditures Index was signaling continued, overall pricing power for those in the marketplace who move freight," wrote Broughton. "With demand no longer exceeding capacity in most modes of transportation for several months, it is not surprising that realized pricing power has gone negative. Unfortunately, the weakness in spot market pricing (especially in trucking) and the decline in fuel prices, suggests that realized pricing will be under increasing amounts of pressure and is at risk of staying negative through the end of the year."
Broughton added that concerns about inflation are being replaced by concerns about contract pricing and cancellation of transportation equipment orders, citing four factors:
Almost all modes of transportation used their pricing power to create capacity, which first dampened and have now killed pricing power;
Spot pricing (not including fuel surcharge) in all three modes of truckload freight (dry van, reefer, and flatbed) has been falling for eleven months. Spot pricing, using dry van as a proxy, has fallen 25.8% from its peak in June 2018 and is now 30.0% below contract pricing (which we see as unsustainable);
The cost of fuel (and resulting fuel surcharge) is included in the Cass Expenditures Index. Since the cost of diesel has gone negative (down -5.4% in June, down -5.8% in July), it will increase the negative amount of pricing reported;
Whether driven by capacity addition/creation or lower fuel surcharges (or a combination of both, which is our best guess) the Expenditures Index has sequentially declined: the July 2019 Index is down -4.5% from its peak in September 2018
August 16, 2019
Subscribe to Logistics Management Magazine!
Subscribe today. It's FREE!
Get timely insider information that you can use to better manage your entire logistics operation.
Start your FREE subscription today!
Latest Whitepaper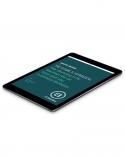 Are Your Profits Taking a Hit in This New Retail Environment?
This whitepaper aims to provide a better understanding of whether it might be a solution for your retail supply chain operations.
Download Today!
From the September 2019 Logistics Management Magazine Issue
IMO 2020 is Coming to Town: Will the spiking cost of fuel cause you pain?
Cold Chain/ Food Logistics: Setting the standard for cold chain
View More From this Issue
Latest Webcast
The State of Rail/Intermodal Markets. Volumes are down, but the future looks bright
In this webcast, our panel will provide a comprehensive update on the current state of the rail/intermodal markets and offer an in-depth look at the pain points shippers have been experiencing (service challenges, precision scheduled railroading (PSR), rates, capacity management) and offers shippers advice on how to prepare for the Q4 2019.
Register Today!