FMCSA floating idea to allow more teenage truck drivers in interstate commerce
The Federal Motor Carrier Safety Administration is seeking public comment on a "potential" pilot program that would allow drivers ages 18 to 20 to operate commercial motor vehicles in interstate commerce.

Getty Images
Logistics in the News
Carrier executives grapple with driver shortage expected to worsen
Panjiva reports gain in July shipments despite trade concerns
July Cass Freight Index Report shows ongoing declines
U.S. rail carload and intermodal units trend down for week ending August 10, says AAR
Create Shipping Efficiencies and Decrease Delivery Costs
More Logistics News
Logistics Resource
Create Shipping Efficiencies and Decrease Delivery Costs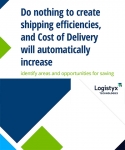 How will your shipping team win during peak season?
All Resources
By
John Schulz
·
May 20, 2019
The Federal Motor Carrier Safety Administration is seeking public comment on a "potential" pilot program that would allow drivers ages 18 to 20 to operate commercial motor vehicles in interstate commerce.
If it passes – and that's a loophole large enough to drive a Mack truck through – this measure would expand a pilot program that allows about 200 18- to 20-year-olds with military training to operate trucks in interstate commerce.
But FMCSA's new proposal would allow non-military teenagers to drive an 80,000-pound truck. That's an idea that some advocates find reprehensible.
FMCSA specifically is seeking comments on the "training, qualifications, driving limitations, and vehicle safety systems that FMCSA should consider in developing options or approaches" for a second pilot program for non-military drivers of ages18 to 20.
"We want input from the public on efforts that offer the potential to create more jobs in the commercial motor vehicle industry, while maintaining the highest level of safety," FMCSA Administrator Ray Martinez said in a statement. "We encourage all CMV (Commercial Motor Vehicle) stakeholders to submit comments on a potential interstate pilot program for younger drivers."
FMCSA should get ready to hear a boatload. Already the battle lines are forming—the trucking lobby led by American Trucking Associations on one side against independent owner-operators, safety groups, Teamsters union and the railroads on the other.
Todd Spencer, president and CEO of the Owner-Operator Independent Drivers Association remains (OOIDA) tells LM it's a safety risk to allow 18- to 20-year-olds to drive in interstate commerce.
"It is undeniable that younger drivers are more likely to experience more frequent crashes and more severe crashes than older experienced drivers," Spencer says. "If safety is the top consideration this discussion would be about moving the driving age up, not down."
Asked if special training could compensate for younger-aged drivers, Spencer said, "Given big trucking's historical opposition to any requirements for entry level drivers at all, you could conclude some training is far better than none. But would it be enough to offset the lack of maturity that goes with youth? Probably not."
Spencer says if one examines this issue objectively one "can clearly see that what some big carriers and their associations contend is a worker shortage is really a retention issue." Large truckload fleets on average routinely report up to 110 percent turnover among their drivers in any given year. Average starting pay for a driver is about $43,000, according to ATA data.

"Ninety to 140 percent driver turnover isn't shortage, it's a surplus," Spencer says. "And this isn't in the interest of safety either. Rather than continuously looking for new ways to churn people through as drivers, we should be addressing the core problems that make the occupation of driver less attractive than numerous other occupations. Driver retention is not only smart business--it is also far safer."
Spencer said younger drivers – especially teenagers – generally lack the maturity and experience to operate a commercial motor vehicle at the safest levels," Spencer added.
About 70 trade organizations are supporting the so-called "DRIVE-Safe Act." Among that group is the American Trucking Associations, which noted under-21 drivers already are driving heavy trucks in strictly intrastate commerce.
"Right now, 18-, 19-, and 20-year-old drivers are driving trucks in the United States," ATA President and CEO Chris Spear said in a statement. "What these pilot programs will do is set out a path for these drivers to fully participate in our industry by allowing them to drive interstate."
There is no reliable data on heavy truck accidents involving licensed truck drivers under 21 currently involved in intrastate driving.
"Between FMCSA's proposed pilot project and the bipartisan support for the Drive SAFE Act in Congress," ATA's Spear added, "we hope we will soon create a path for more young people to fully participate in our industry."
The latest bill is the DRIVE-Safe Act, HR1374, introduced by Rep. Trey Hollingsworth, R-Ind., in February. Sen. Todd Young, R-Ind., introduced a companion bill in the Senate, which has 13 co-sponsors. Neither bill has moved out of committee since being introduced.
May 22, 2019
Subscribe to Logistics Management Magazine!
Subscribe today. It's FREE!
Get timely insider information that you can use to better manage your entire logistics operation.
Start your FREE subscription today!
Latest Whitepaper
How to Manage Increasing Labeling Demands
Download the report to learn best practices for managing those increasing label demands.
Download Today!
From the August 2019 Logistics Management Magazine
Ocean: Protecting margins in a soft market
Warehouse Voice Technology Speaks for Itself
View More From this Issue