Carrier executives grapple with driver shortage expected to worsen
The decades-old driver shortage in the trucking industry is like a toothache that you ignore—it tends just to get worse and worse without treatment. The American Trucking Associations' (ATA) latest forecast that the industry is expected to need 60,800 more for-hire over-the-road truckload drivers at the end of the year did not startle any trucking executive grappling with the shortage.

Logistics in the News
Small win for transports: 53-foot containers from China exempt from Trump's tariffs
FTR Trucking Conditions Index sees slight gain
U.S. rail and intermodal volumes are down for week ending September 14, reports AAR
C.H. Robinson CEO Biesterfeld makes case for major technology investment at CSCMP
FedEx issues rate changes and fiscal first quarter earnings
More Logistics News
Logistics Resource
Consolidation offers Faster Transit and Greater Efficiency for Canada-bound Shipments
Thursday, September 12, 2019 | 2pm ET
All Resources
By
John D. Schulz
·
August 21, 2019
The decades-old driver shortage in the trucking industry is like a toothache that you ignore—it tends just to get worse and worse without treatment.
The American Trucking Associations' (ATA) latest forecast that the industry is expected to need 60,800 more for-hire over-the-road truckload drivers at the end of the year did not startle any trucking executive grappling with the shortage.
But industry leaders say solutions vary from carrier to carrier and the best answers to the problem may be a hybrid approach that includes everything from better scheduling that limits time away (no easy trick for a long-haul truck driver) to better respect within the organization (driver complaints about being ill-treated by dispatchers are legendary) to the very basic answer of dollars that make sense.
"The only real solution is to raise driver wages," Chuck Hammel, president of Pitt Ohio, the nation's 15th-largest LTL company, told LM.
Average salary for a truck driver is $1,106 per week in the United States, according to a survey compiled by the web site Indeed.com. Salary estimates are based on 1,157,232 salaries submitted anonymously to Indeed by drivers, users, and collected from past and present job advertisements on Indeed in the past 36 months. The typical tenure for a truck driver is less than one year, the survey said.
Hammel should know. His company has what he called "remarkably low" driver percentage turnover—in the low teens. By comparison, the turnover rate at large truckload carriers fell 11 percentage points to 87% the third quarter last year. That was the lowest since the first quarter of 2017 when it was 74%, according to American Trucking Associations data.
Pitt Ohio, which is non-union, prides itself on being a carrier of choice for drivers looking for financial stability, good pay and a safe working environment (the company has won the American Trucking Associations' President's Cup for safe fleets every year it has been eligible for the last 24 years).
"There are several reasons why that is but the main ones are good driver pay, a strong employee driven culture and a robust family health care plan with no employee contribution," Hammel explained.
Of course, the less-than-truckload (LTL) environment – with its hub-and-spoke network systems – is more conducive to getting drivers home on a regular basis. But Hammel said the current contraction in the truckload environment might lead to a slight easing of that shortage.
"I do agree that when you need to find drivers it is tough," Hammel said. "However, in this environment especially in truckload, why would you need to add drivers and trucks? I would argue that many companies in the truckload space should park trucks with rates falling as they are."

Hammel said LTL rates are "holding up better but it's still soft. We are trying to hold the line on hiring additional drivers until our shipments and tonnage begin to grow."
Derek Leathers, president and CEO of Werner Enterprises, Omaha, Neb., the nation's sixth-largest truckload carrier, agreed the TL market was softer than last year but noted capacity was beginning to align itself with market demands.
"I agree there's a driver shortage," Leathers told LM. "In particular, there's a shortage of qualified drivers. There are a lot of drivers who failed drug test or something that make them ineligible. But the driver shortage is real."
Leathers said there is "no silver bullet" that will solve the problem alone. "We attack across multiple fronts – offering drivers the best equipment, getting 73 percent of our drivers home nightly and weekly, and better pay."
Last year, Leathers said, Werner's freight rates went up double digits percentage-wise. "And so did driver pay," he said. "We received money from shippers and we did pay our drivers better. Our cost structure is higher."
The ATA report, entitled "Truck Driver Shortage Analysis 2019," noted the 60,800 drivers shortage figure is 20% higher than its last forecast in 2017. As Hammel of Pitt Ohio noted, the ATA report predicted the driver shortfall is expected to be down slightly at the end of the year, due to a pairing of slower economic growth and a softer freight market in 2019.
Also, some shippers are helping by doing a better job of reducing driver wait times at their facilities so that a driver can do more hauls and increase effective supply.
Still, the problem is expected to worsen. Over the next decade, the trucking industry will need to hire 1.1 million new drivers--an average of 110,000 per year-in order to replace drivers that are retiring and to keep pace with economic growth. ATA is predicting the shortage could rise to more than 160,000 by 2028.
"We did bring more people into the industry, but the shortage will start to move north again longer-term," ATA Chief Economist Bob Costello said. "If things do not change, the shortage will be over 160,000 by 2028. It serves as a warning to the entire supply chain."
If left uncorrected, Costello predicted, "It will be a real problem for the industry, for the supply chain, and the broader economy."
Costello said the trucking industry is "growing the driver population," but added: "It is just not growing fast enough. Also, some people confuse the driver shortage with driver turnover, but turnover is not the same and not addressed in this report. However, we do generally see turnover rise as the driver market gets tight, and this is because fleets go out there and start competing for each other's drivers, they lure them away, offer sign-up bonuses…so you see this churn in the industry."
August 21, 2019
About the Author
John D. Schulz John D. Schulz has been a transportation journalist for more than 20 years, specializing in the trucking industry. John is on a first-name basis with scores of top-level trucking executives who are able to give shippers their latest insights on the industry on a regular basis.
Subscribe to Logistics Management Magazine!
Subscribe today. It's FREE!
Get timely insider information that you can use to better manage your entire logistics operation.
Start your FREE subscription today!
Latest Whitepaper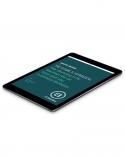 Are Your Profits Taking a Hit in This New Retail Environment?
This whitepaper aims to provide a better understanding of whether it might be a solution for your retail supply chain operations.
Download Today!
From the September 2019 Logistics Management Magazine Issue
IMO 2020 is Coming to Town: Will the spiking cost of fuel cause you pain?
Cold Chain/ Food Logistics: Setting the standard for cold chain
View More From this Issue
Latest Webcast
The State of Rail/Intermodal Markets. Volumes are down, but the future looks bright
In this webcast, our panel will provide a comprehensive update on the current state of the rail/intermodal markets and offer an in-depth look at the pain points shippers have been experiencing (service challenges, precision scheduled railroading (PSR), rates, capacity management) and offers shippers advice on how to prepare for the Q4 2019.
Register Today!