9th Annual Rail/Intermodal Roundtable Interview: Clear signs of progress in spite of challanges
Four of the nation's top market analysts discuss volumes, rates, PSR implementation and recent service challenges in an effort to help shippers plot a clear course for the rest of 2019.

Transportation in the News
Peak season vs. baseball season
Article 3: Hedging Applications for Trucking Carriers, Shippers & 3PLs
Carrier executives grapple with driver shortage expected to worsen
Panjiva reports gain in July shipments despite trade concerns
July Cass Freight Index Report shows ongoing declines
More Transportation News
Transportation Resource
Create Shipping Efficiencies and Decrease Delivery Costs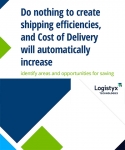 How will your shipping team win during peak season?
All Resources
By
Jeff Berman, Group News Editor
·
June 6, 2019
While the economy isn't booming like it was in 2018, it's still chugging along at a pretty good clip. But, there are a few key freight indicators showing signs of distress. For example, freight railroad and intermodal markets are seeing year-to-date volumes dipping, even though the advance estimate for first quarter GDP growth was strong at 3.2%.
Reasons for the declines on the rails vary, but the pricing environment remains steady for carriers as they continue to see decent returns. On top of that, many industry players are immersed in implementing precision scheduled railroading (PSR), with an eye on operational and efficiency gains top of mind.
To help bring the current state of the nation's rail and intermodal network into clear view for shippers, Logistics Management is joined by some of the nation's foremost experts in the market, including Larry Gross, principal of Gross Transportation Consulting; Tony Hatch, rail analyst and principal of ABH Consulting; Bill Rennicke, partner at management consultancy Oliver Wyman; and Jason Kuehn, vice president at Oliver Wyman.
---
Logistics Management (LM): How would you define the current state of the rail carload market?
Larry Gross: The rail carload market is having a bit of a struggle thus far in 2019. Total originated carloads were down 3.1% versus prior year in the first quarter, yet the advance estimate for GDP growth in the first quarter came in at a sizzling +3.2%. The disconnect is quite significant and unusual. Further, the carload deficit has been accelerating. A small annual gain in January was followed by a 2.7% decline in February and then an 8.9% drop in March.
A good chunk of the story can be found in the secular decline in coal carloads and the always-volatile grain movements. Pulling these two commodities out of the mix reduces the March deficit significantly to just 2.8% year over year. Flooding disruptions undoubtedly also played a role in March. However, any deficit is a concern when the economy is (theoretically) growing at a rapid rate.
Jason Kuehn: If there is any good news here, it's that the underlying factors in the GDP report suggest that a core component, called final sales to private domestic purchasers (that is more reflective of underlying demand), was closer to 1.3%. This signals a weaker freight market than last year, and is reflected in truck rates so far this year as well.
The rail carload business (not including intermodal) has been in a slow, continuous decline over the long term, and this became more pronounced in the first quarter of 2019. There are always bright spots, and lately that has been in crude, refined petroleum, plastics and LPG. But these have been more than offset by weaknesses in other commodities.
Even intermodal and automotive consumer related traffic is down 0.6% and 0.9% respectively. More problematic is the decline in intermodal became more pronounced in April. Mexican traffic volumes were also down 5.5% in first quarter; however, in contrast, Canadian traffic has been stronger, up 1.1%, and accelerating.
Tony Hatch: Carloads are helped by a tiny, tiny gain in April. And year-to-date through April, U.S. and Canadian carload traffic was only down 1.3%. Given the 0.7% decline in intermodal, that is somewhat worrisome. Only eight of 20 traffic categories showed increases, and most of those were modest. However, it's very hard to extrapolate trends from these results, given perhaps the widest variety of unusual variables I've seen in years.
The trade wars and tariffs caused "pre-buying in January" and a reduction of volumes thereafter in intermodal, autos and grain. Tariffs extended to erstwhile ally Canada made an impact on steel, lumber and auto shipments, while the overall economy appeared to slow down globally—but not as much as the United States.
And don't forget, this winter was extremely cold in Canada and massively disrupted their operations, an effect actually topped by the flooding in the U.S. Midwest that hammered Union Pacific and BNSF.
LM: How do things look for rail carload volumes for the remainder of 2019?
Bill Rennicke: We're not very optimistic right now. There's a lot of uncertainty in the markets with respect to trade agreements, plus the constant reminder that this is one of the longest "recoveries" in history, now at 10 years. These uncertainties, combined with a stock market that's very near-term focused, and which can, at times, run counter to investing for growth, may result in continuing rail carload volume softness.
Hatch: Things are better in that the trade and political disruptions haven't gone away, but the weather has, and the improved operations at the major carriers have allowed for rather quick recovery. In fact, the "average" Class I was behind plan for the first quarter, but reiterated solid guidance for the full year, indicating an improved outlook for the last eight months.
Gross: I'm certainly remaining on the cautious, perhaps even skeptical side when it comes to the ability of the economy to maintain the current stated pace of growth. Any deceleration will of course weigh further on carload volume. The focus of the industry right now is clearly on cost reduction and margin improvement rather than growing volume.
Railroad management maintains that the operational improvements inherent in the PSR evolution will eventually result in faster, more reliable operations that will spur greater use of the rail—and carload growth will resume. I have no quarrel with that theory, but I would like to see some additional evidence that the industry is starting to gain traction with the changes.
LM: Intermodal volumes, while slightly outpacing rail carload volumes, have been seeing declines. What are the key reasons for these declines and what is the outlook for intermodal going forward?
Hatch: Intermodal is showing declines, and that is always worrisome, but likely not a trend. There was the flooding in the Midwest, seven weeks of extreme cold and overall related poor service making the results hard to parse. PSR changes have led to some de-marketing, particularly notable at CSX. This will be one of the big things to watch this year. Will NS, with their heavy corridor investment, enhance or reduce their domestic footprint? Will BNSF, alone in not undertaking a PSR transformation, gain even more share and brand in the west? Will the recovered Canadian operations restore those two carriers to intermodal growth leaders?
Gross: As always, intermodal is a tale of two markets, international and domestic, each accounting for about 50% of the volume by equipment type moving. These two sectors are influenced by different factors. International volume has been adversely affected by the response to tariff actions. This pulled substantial import volume forward into the fourth quarter of 2018 in order to beat the tariffs and the price was being paid in first quarter of 2019. Eventually, the lull will conclude and then we expect things to trend back to normal, certainly by mid-year.
Domestic container loads were down over 4% in the first quarter, while truckloads appear to have grown in the 3% range. The situation has shifted dramatically from a year ago when the story was purely one of available capacity due to the ELD-related driver shortage. Now, with sufficient truck capacity at hand, the competitive situation has reverted to normalcy and intermodal must compete with truck in terms of offering an attractive price/service combination.
Kuehn: Last year was a good year for intermodal, although in the long-term, rail continues to slowly lose market share to trucking. Last year there was a shortage of truck capacity, likely as a fall out from the implementation of ELDs, which led to a strong pricing environment.
Overall freight demand is growing more slowly this year, however, and trucks have added capacity and truck rates are not as hot as last year. Coming off a year of volume growth in the face of strong pricing gains, railroads are reluctant to cut rates and are ceding some market share to trucks.
LM: How do you view the current railroad service levels compared to this time a year ago?
Gross: Intermodal train speeds continue to trail prior year although there were signs of improvement in April. The national average masks wide variations in performance by individual railroads. In general, at least in terms of intermodal, the eastern railroads are currently running smoother than the western railroads.
Rennicke: Generally, rail service is better now than it was a year ago. There are still a few sticky spots in the network, but with slightly lower volumes and a focus on PSR, we would expect to see improving rail service levels, especially in terms of shipment service consistency, if not also actual transit times.
Hatch: Despite weather, they are mostly better as seen in the metrics. And as PSR is adopted and adapted, they will get better still. So shippers will see improvements as the rails recover more quickly than normal from the unusual winter disruptions and as PSR changes are normalized within operations. It won't be without some pain, as so-called "boutique services" are reduced (and in some cases, eliminated) and assessorial charges continue.
LM: As a follow-up, what can shippers expect in terms of service over the course of the next year?
Kuehn: Fortunately, railroads are incented to offer better, more reliable service, as this improves asset utilization and thus reduces costs. Shippers can expect a continuing focus on service consistency and efficiency throughout the year. In the long run, PSR and shipper interests are fairly well aligned in that better service can actually be less expensive to provide.
Gross: With many railroads in the midst of some form of PSR transformation, much depends on how well they execute their planned changes. From an intermodal perspective, PSR can be a two-edged sword. Some intermodal users will find that intermodal is no longer an option for them as secondary services are trimmed from the network. However, intermodal users that utilize the key lanes that are being retained in the slimmed-down and simplified intermodal network will likely find train speeds and reliability increased.
LM: Is pricing where it needs to be for railroad and intermodal in light of the major capital expenditure outlays made by the carriers?
Hatch: Pricing is always controversial and is the fly in the rail customer ointment—as it should be. But there's nothing to suggest that rail pricing will fall below their "rail inflation plus" targets, far from it. However, there's an unwritten reciprocity here, when it works. There's what I have been calling the "grand bargain," whereby rails get their price in return for improved service and capacity—and to allow for their heavier than business average capex needs.
As of late, rails haven't been holding up their end of the bargain, but I believe that's changing. In any event, rails have been spending some 17% to 18% of revenues on their network, and the current range is somewhere between 14% and 25%. They need a healthy ROI to justify that.
Rennicke: At current rate levels, railroads are in the strongest financial position they have been for many decades. The reward is that freight rail infrastructure in North America is probably in the best shape it has ever been, and this is in sharp contrast to much of our other transport infrastructure.
Gross: The financial results turned in by the railroads in the first quarter do not indicate any pricing problem from their perspective. Returns should remain adequate to support the capital expenditures that the railroads choose to make.
LM: How will the rail and intermodal markets look five years from now?
Kuehn: This is the trickiest question to answer. This is a time of incredible disruption in many industries and transportation and logistics are no different. The rail industry, because of the durability of its assets, the strength of its labor unions, and its long history of regulation, is slow moving and typically reactive rather than proactive when it comes to change. That said, the industry is positioning itself to change if economic challenges make that a necessity. In fact, the implementation of PTC has laid important groundwork for significant strides in technology and automation.
It often takes a crisis to get all stakeholders to move as one, and current strong financial results signal anything but a crisis environment. Adverse regulatory decisions, pressure from competitive automation, or a significant recession could put pressure on the industry and provide a catalyst for change.
Gross: The jury is still out on whether the railroads will be able to reverse the long-term decline in carload and begin to grow the business. The current trajectory mainly revolves around simplifying the network and concentrating on that freight that best fits the operational characteristics of the railroad. This is certainly working in the short run as evidenced by the superior financial results being generated by the railroads. But, eventually, growth must resume for continued financial health.
Hatch: Five years from now is always hard to predict, but it's something that the rails have to look to given the nature of their capex requirements and the long life of their investments. And although technology is both an opportunity and a threat, I see healthy rail spending on IT. In addition, the PSR disruptions will be behind them by them, and a newly energized short-line industry will be even larger partners in adding carload business.
June 6, 2019
About the Author
Jeff Berman, Group News Editor Jeff Berman is Group News Editor for
Logistics Management
,
Modern Materials Handling
, and
Supply Chain Management Review
. Jeff works and lives in Cape Elizabeth, Maine, where he covers all aspects of the supply chain, logistics, freight transportation, and materials handling sectors on a daily basis.
Contact Jeff Berman
Subscribe to Logistics Management Magazine!
Subscribe today. It's FREE!
Get timely insider information that you can use to better manage your entire logistics operation.
Start your FREE subscription today!
Latest Whitepaper
How to Manage Increasing Labeling Demands
Download the report to learn best practices for managing those increasing label demands.
Download Today!
From the August 2019 Logistics Management Magazine
Ocean: Protecting margins in a soft market
Warehouse Voice Technology Speaks for Itself
View More From this Issue