Update on 3D printing, Part 2
Jabil is creating a digital network to manufacture 3D printed parts.

Logistics in the News
Small win for transports: 53-foot containers from China exempt from Trump's tariffs
FTR Trucking Conditions Index sees slight gain
U.S. rail and intermodal volumes are down for week ending September 14, reports AAR
C.H. Robinson CEO Biesterfeld makes case for major technology investment at CSCMP
FedEx issues rate changes and fiscal first quarter earnings
More Logistics News
Logistics Resource
Consolidation offers Faster Transit and Greater Efficiency for Canada-bound Shipments
Thursday, September 12, 2019 | 2pm ET
All Resources
By
Bob Trebilcock
·
August 1, 2018
Over the years, Jabil, the manufacturing solutions provider and one of HP's partners in the production of 3D printers, has been recognized as a supply chain innovator by the likes of Gartner. Today, it is in the process of creating what Jabil and John Dulchinos, the vice president of digital manufacturing, calls a digital supply chain.
As Dulchinos explains, that is one in which networks of digital printers are distributed to locations around the world, such as Singapore, where Jabil manufacturers HP's 3D printers, while the design and process work is centralized in Silicon Valley. "We're building production files in San Jose, and sending them to Singapore where we're manufacturing them on 3D printers and then assembling the final product," Dulchinos says.
But that alone isn't what makes it a truly digital – and flexible – supply chain. In conventional, or analog, manufacturing, a production line is dedicated to a product line, and possibly a customer. "With 3D printing, we could easily bring in production for someone else on an HP line," Dulchinos says. "We could throw in some automotive parts or footwear parts." Just as the ink jet or laser printer at your local Kinkos doesn't care whether your printing a legal document, brochure or someone's vacation photos from one job to the next, neither does a 3D printer care as long as it has the right materials for the job. It's just a digital design and lines of code.
A second distinguishing factor of a digital supply chain is the rigor and control applied to the process, as in a certified analog production line. "The industry has grown up around a group of companies known as service bureaus that were set up to do prototyping, since that was an early application for 3D printing," Dulchinos says. "But they don't have the process development in place that a manufacturer like Jabil would have." With a global, digital supply chain, Jabil contends it can take any customer's design files and create parts to a high degree of consistency and quality, and do so on three continents. "It's accessible to a wider swath of customers than in the past," he says.
As the purchaser of the first 3D printer HP sold, HP and Jabil have learned the ins and outs of digital manufacturing together. While HP has been a top manufacturing customer of Jabil's for more than 20 years, the collaboration on digital manufacturing began back in 2015. Jabil received the first production units of the printers in 2016 and began the commercial printing of parts in the first quarter of 2017. The project to identify parts that were candidates for digital production began in a Jabil innovation lab in California. As the process matured, production moved to Singapore, where HP's printers are manufactured. Along the way, Dulchinos says there were several lessons learned.
Lesson Number 1: This isn't injection molding: One of the first lessons was that you can't get the same tolerances from a digital part as from an analog part. "The first versions of the parts we were making called for the same tolerances that you can get from injection molding," Dulchinos says. "We were getting low yields because the printer couldn't deliver parts at those tolerances." Upon further investigation, they discovered that 90% of those tolerances weren't required to create a functional part, they were just standard for injection molding. "When we went back and redid the tolerances around the functionality of the part, the yields were much higher," Dulchinos says. "We learned you can't just take the injection molded part and do the same inspection."
Lesson Number 2: Rethink the design: Engineers design around the manufacturing processes at their disposal and molding narrows the class of geometry that can be produced from a mold. Hence, you end up with components that require a number of individual parts. Not so with 3D printing. "When we stepped back, we found we could consolidate bills of material," Dulchinos says. One 39-piece assembly was reduced to two printed parts.
Lesson Number 3: Fewer production machines required: To date, Jabil has qualified some 140 parts for digital production. In analog production, they'd typically have 30 molding machines, each one producing 5 parts. A machine would make a batch of parts and then switch molds to make another batch and so on. "With 3D printing, we can produce a whole family of parts on one printer," Dulchinos says. "We can produce parts in one bed, all at once. And, we don't have to buffer inventory parts. We can produce to a lot size of one or a family of one."
Lesson Number 4: Change on the fly. Since 3D printing is both moldless and fixtureless, it's easy to make changes to a part without incremental cost "because you can make changes to a part without incremental costs because you're just changing the design file," Dulchinos says. "You can constantly improve the design to improve the product or optimize production."
We are still in the early stages of adoption, or what Dulchinos describes as the "second phase of 3D printing as it moves from prototyping to production," but it's compounding quickly. "I tell people that we reject 9 out of 10 proposals because of the capabilities that people want," he says. "But two years ago, it was 99 out of one hundred."
August 1, 2018
About the Author
Bob Trebilcock Bob Trebilcock, editorial director, has covered materials handling, technology, logistics and supply chain topics for nearly 30 years. In addition to Supply Chain Management Review, he is also Executive Editor of Modern Materials Handling. A graduate of Bowling Green State University, Trebilcock lives in Keene, NH. He can be reached at 603-357-0484.
Subscribe to Logistics Management Magazine!
Subscribe today. It's FREE!
Get timely insider information that you can use to better manage your entire logistics operation.
Start your FREE subscription today!
Latest Whitepaper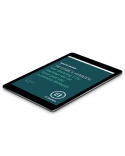 Are Your Profits Taking a Hit in This New Retail Environment?
This whitepaper aims to provide a better understanding of whether it might be a solution for your retail supply chain operations.
Download Today!
From the September 2019 Logistics Management Magazine Issue
IMO 2020 is Coming to Town: Will the spiking cost of fuel cause you pain?
Cold Chain/ Food Logistics: Setting the standard for cold chain
View More From this Issue
Latest Webcast
The State of Rail/Intermodal Markets. Volumes are down, but the future looks bright
In this webcast, our panel will provide a comprehensive update on the current state of the rail/intermodal markets and offer an in-depth look at the pain points shippers have been experiencing (service challenges, precision scheduled railroading (PSR), rates, capacity management) and offers shippers advice on how to prepare for the Q4 2019.
Register Today!