U.S., Canada, and Mexico rail lobbying heads make their case for NAFTA renewal
A trio of rail shipper groups, each with a vested interest in the long-term future in the North American Free Trade Agreement (NAFTA) penned a joint letter to the United States Trade Representative Robert Lighthizer, Canada's Minister of Foreign Affairs Chrystia Freeland, and Mexico's Secretary of Economy Ildefonso Guajardo.

Logistics in the News
Potential DSV acquisition of Panalpina takes a turn with Agility now in the mix
FTR's Trucking Conditions Index sees significant gain
AAR reports mixed volumes for week ending February 9
XPO Logistics reports strong Q4 and full-year 2018 earnings results
Chapter 11 filing and employee letter shed more light on NEMF's bankruptcy development
More Logistics News
Logistics Resource
8 Methods to Improve Your Forecast Accuracy
In this paper we will take a brief look at eight methods that have produced superior results for Logility's many clients in a variety of industries and market conditions around the world.
All Resources
By
Jeff Berman, Group News Editor
·
January 24, 2018
A trio of rail shipper groups, each with a vested interest in the long-term future in the North American Free Trade Agreement (NAFTA) penned a joint letter to the United States Trade Representative Robert Lighthizer, Canada's Minister of Foreign Affairs Chrystia Freeland, and Mexico's Secretary of Economy Ildefonso Guajardo to express their support for NAFTA, as well as call for a constructive effort to renegotiate a new agreement building on the existing framework and progress, the United States, Canada, and Mexico, have made as trading partners.
The letter was sent on January 22 by Ed Hamberger, president and CEO of the Association of American Railroads, Gerald Gauthier, acting president and chief executive officer of the Railway Association of Canada, and Iker de Luisa Plazas, director general of the Asociacion Mexicana de Ferrocarriles.
The three railroad association leaders explained how economic growth tied to NAFTA has allowed railways to invest tens of billions of dollars into their infrastructure while improving productivity and customer service, and fostering innovation. And they added that these improvements have enabled railways to maintain the low rates that are required to provide shippers with access to global supply chains and support their success, with NAFTA having facilitated an integrated economy where a continental railway network is key for transporting and the flow of new markets and economic growth for its signatory parties.
Citing data from The World Bank, The United States Census Bureau, and Innovation, Science, and Economic Development Canada, the letter pointed to various benefits of NAFTA, including:
between 1993 and 2016, North American Gross Domestic Product increased by 166%, from US$8.0 trillion to $21.2 trillion;
over the same period, trade between the United States and Canada increased by 157%, from $211.7 billion to $544.6 billion; and
trade between the United States and Mexico increased 543%, 3 from $81.8 billion to $523.8 billion, whereas trade between Canada and Mexico increased 776%, from $3.5 billion to $30.8 billion
"To ensure that a new NAFTA can build upon the success of its predecessor, and railways can continue to operate and grow in concert with the demands of the North American economy, we ask that negotiations recognize the role that railways play in facilitating trade," the letter said. "In addition, these negotiations should identify a policy framework that enables railways to make the investments that are necessary to provide efficient, low-cost, safe and emissions-friendly service to their customers. As we enter negotiations for NAFTA 2.0, we urge all countries to work collaboratively towards a continued win-win-win approach that will continue to raise incomes of all participating countries."
At the RailTrends conference in December, which was hosted by Progressive Railroading magazine and independent railroad analyst Tony Hatch, what happens next, when it comes to NAFTA, is, and remains, a major question moving forward.
"I would say that NAFTA is one thing I am more worried about than others," said Chuck Baker, president of the National Railroad Construction & Maintenance Association, at RailTrends. "We are nearing a crisis stage, and there is a real legitimate concern that the President is going to pull out of NAFTA, which would be, by any legitimate economic analysis we looked, at a devastating blow to the freight economy and be extraordinarily problematic. I do think it is at risk of happening and I do think our industries need to try to do a better job of sounding the alarm louder and louder on the risks to the economy and trade patterns in North America could be severely disrupted."
North of the border, concerns regarding NAFTA were also voiced by Michael Bourque, former president and CEO of the Railway Association of Canada.
"NAFTA has helped 'float all boats' and been very beneficial to Canada, as well as Mexico and the United States," said Bourque. "One of the things we learned from the Keystone Pipeline is that it is not a very good idea to have so much of your product destined to one customer, and, so, while these NAFTA discussions are going on we are hopeful that they focus on that. Canada has strong ports and good rail access to ports and can grow markets into Asia and already has a free trade agreement with Asia. My view is that NAFTA is very important, and we need to try to do everything we can to modernize it and keep it."
While expressing support for NAFTA to remain intact, Bourque noted that Canada needs to look at diversifying its markets so it is not as dependent on U.S. trade as it currently is, while adding he hopes the White House does not do anything rash in regards to NAFTA on that front.
January 24, 2018
About the Author
Jeff Berman, Group News Editor Jeff Berman is Group News Editor for
Logistics Management
,
Modern Materials Handling
, and
Supply Chain Management Review
. Jeff works and lives in Cape Elizabeth, Maine, where he covers all aspects of the supply chain, logistics, freight transportation, and materials handling sectors on a daily basis.
Contact Jeff Berman
Subscribe to Logistics Management Magazine!
Subscribe today. It's FREE!
Get timely insider information that you can use to better manage your entire logistics operation.


Latest Whitepaper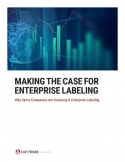 How to Minimize Costs with Enterprise Labeling
The right labeling solution will allow companies to stand up to their everyday challenges and add value.
Download Today!
From the February 2019 Logistics Management Magazine Issue
State of Global Logistics: Time for a reality check
Preview some of the innovations you will see at ProMat 2019
View More From this Issue
Latest Webcast
Freight Tech: Separating Need from Noise
In this webinar experts will share practical advice for selecting solutions that provide quick time-to-value while readying your supply chain for long-term success.
Register Today!