Taking a look at the (mid) year in review
This year, Newsroom Notes is taking a look at the logistics "year to date," rather than the year in review .

Jeff Berman, Group News Editor
·
July 9, 2018
Most every December, in this space, I take a look at the logistics year in review. It is always fun to look back to see what some of the key themes were over the course of the year.
But this year Newsroom Notes is taking a look at the "year to date," rather than the year in review so if you see some "repeats" at the end of the year, consider yourselves warned.
Tariffs
One key theme over the course of 2018 is tariffs, which began in early March, when President Trump said that the U.S. would implement a 25% tariff on $50 billion of goods imported from China. As of last week, those tariffs are now official, and, not surprisingly, China has retaliated with their own tariffs on goods imported from the U.S.
It is not just China either, as the European Union, Canada, and Mexico on 25% and 10% tariffs on aluminum in early June. While there was talk of a pending "trade war" earlier in the year, it truly appears that the battle has now begun. What this means for and does to global supply chains remains to be seen, as it is very early days, but it requires a watchful eye.
Technology
Where to begin with this one; there are many directions to go in. One direction clearly is the emerging presence and potential of blockchain technology. The blockchain wave has been building up momentum for more than a while, with many established and emerging players joining the party.
But blockchain is not the only guest at the party, as there are others being invited, too. Perhaps the other most ubiquitous guests are API (application programming interfaces), which enable 3PLs and shippers to connect with carriers in real time, and cloud computing, which continues to be heavily used by myriad supply chain stakeholders, as it removes a fair amount of heavy lifting in the form of needing complex IT infrastructure, server maintenance and related upgrades.
Technology is constantly evolving, and that is more than apparent in the supply chain these days.
Trucking capacity and the ongoing driver shortage
OK, I lumped these two items into one as they are interconnected to be sure. The market conditions in 2018 really tell the story, with many factors banding together into the strongest trucking market since 2014 and perhaps ever, depending on whom is talking.
We have covered this topic extensively in print and online and here they are again: trucking capacity is tight, coupled with a solid economy and low levels of unemployment. While that is happening, it has never been more difficult to secure capacity i.e. trucks.
And that goes back to the driver shortage, as well as driver churn or turnover. With unemployment so low, carriers are having a very, very hard time filling tractor seats, leaving us in the current predicament. Again, this has all been very well-documented in the press and at industry conferences, but it remains a problem that is not going away anytime soon either.
Freight rates
OK, so this is somewhat related to the aforementioned topic, but it merits a space of its own. In short, rates have climbed up significantly in 2018 to levels shippers say they have never seen before. To be sure it is a byproduct of tight capacity and the driver shortage that goes without saying.
Consultants and analysts point to shippers needing to do whatever they can to lock in contractual rates they can manage, rather than being forced to cull loads off the spot market, which, to be kind, is not financially advantageous.
Railroad service
Like many of previous items mentioned, this is by no means a 2018 topic only. In the freight railroad and intermodal sectors, service is always closely monitored both in good times and bad. Through June, U.S. rail carload and intermodal volumes are up annually, with demand ticking up.
But while volumes are in a good spot, service has not necessarily seen material improvements but is likely to as summer moves along, according to industry observers. In any case, it appears that things are in a better place, when it comes to service and volumes, compared to a year ago.
Manufacturing continues to roll
The state of U.S.-based manufacturing is very strong just past the halfway point of 2018, based on data from the Institute for Supply Management (ISM). ISM said that the PMI, the report's key metric, headed up 1.5% in June to 60.2 (a reading of 50 or higher indicates growth).
This marks the 22nd consecutive month of PMI growth, with the overall economy now having grown for 110 straight months. The June PMI reading is 1.2% ahead of the 12-month average of 59.0. What's more, June marks the third month the PMI has topped 60 in 2018 and along with September 2017, which also had a 60.2 reading, is the second-best month over the last 12 months.
June also marks the second highest month of 2018 for the PMI, with February's 60.8 in the top spot. When manufacturing is posting better than good numbers like this, it stands to reason that it is also good for the supply chain, and that appears to be the case in mid-2018.
There are obviously many more themes that could be added to this list, and when this is updated at the end of the year, we will dig into them and also see what is happening with the ones that made the cut for the mid-year update.
In any event, these are interesting times in the supply chain, freight transportation and logistics sectors to say the least. Newsroom Notes looks forward to whatever comes next and will endeavor to keep you informed along the way.
July 9, 2018
About the Author
Jeff Berman, Group News Editor Jeff Berman is Group News Editor for
Logistics Management
,
Modern Materials Handling
, and
Supply Chain Management Review
. Jeff works and lives in Cape Elizabeth, Maine, where he covers all aspects of the supply chain, logistics, freight transportation, and materials handling sectors on a daily basis.
Contact Jeff Berman
Subscribe to Logistics Management Magazine!
Subscribe today. It's FREE!
Get timely insider information that you can use to better manage your entire logistics operation.
Start your FREE subscription today!
Latest Whitepaper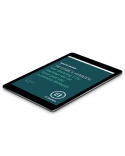 Are Your Profits Taking a Hit in This New Retail Environment?
This whitepaper aims to provide a better understanding of whether it might be a solution for your retail supply chain operations.
Download Today!
From the September 2019 Logistics Management Magazine Issue
IMO 2020 is Coming to Town: Will the spiking cost of fuel cause you pain?
Cold Chain/ Food Logistics: Setting the standard for cold chain
View More From this Issue
Latest Webcast
The State of Rail/Intermodal Markets. Volumes are down, but the future looks bright
In this webcast, our panel will provide a comprehensive update on the current state of the rail/intermodal markets and offer an in-depth look at the pain points shippers have been experiencing (service challenges, precision scheduled railroading (PSR), rates, capacity management) and offers shippers advice on how to prepare for the Q4 2019.
Register Today!