Rocky Brands Sees the Light
Confronting an aging materials handling system and new channels of business with new customer expectations, Rocky Brands installed a put-to-light and sortation system to ramp up fulfillment.

Warehouse in the News
Five Best Practices for Effective Warehouse Management Safety & Training Programs
Shopify set to acquire 6 River Systems for $450 million
Dematic Material Handling & Logistics Conference is underway
15 Steps to Selecting the Right WMS
How to Manage Increasing Labeling Demands
More Warehouse News
Warehouse Resource
Five Best Practices for Effective Warehouse Management Safety & Training Programs
Explore five steps that any company, regardless of size or scope, can take to significantly reduce the potential for accidents, heighten the safety awareness of workers, and minimize risky behaviors.
All Resources
By
Bob Trebilcock
·
November 5, 2018
"We're dealing with smaller orders. E-commerce is becoming a bigger part of our business. Turnaround times have to be quicker. We need more throughput. Order fulfillment is too labor intensive. It's a challenge just to get replacement parts for our aging materials handling system, let alone keep it running."
Those challenges will sound familiar to anyone managing a distribution center today. Rocky Brands, a manufacturer and distributor of work, western and outdoor footwear and apparel brands such as Rocky, Durango, Michelin, Georgia Boot and Mossy Oak, was dealing with all of them at its more than 200,000-square-foot facility in Logan, Ohio, southeast of Columbus. Modern Materials Handling featured the facility in the summer of 2011, following a project to upgrade the warehouse management and control systems. Then, Rocky Brands was focused on improving its case-handling capabilities, since most orders were wholesale shipments to retailers.
In the ensuing years, that model changed.
"We're doing more just-in-time shipments from customers who are ordering more often and in smaller quantities," says Kevin Koster, director of distribution services. "Instead of sending three or four thousand pairs of shoes to a distribution center, we're doing more for the stores and everything needs to be shipped in a day or two."
Add to that list a growing e-commerce business with orders that need to be turned around even quicker than wholesale orders—including drop shipments to fulfill some its retail customers' Web orders, and an aging conveyor and sortation system that had been designed for 10 years and was entering its 15th year of service.
The solution was DC 2020. Designed to take the facility into the next phase of business, the project included a new conveyor and sortation system, and new order picking and packing capabilities. Both were intended to enable quicker turnarounds while controlling the cost of labor associated with piece picking for e-commerce orders. A key technology: A putwall enabled by put-to-light technology (Lightning Pick) in the sorting and packing area.
Along with putwalls and lights, the redesign also included:
a sliding shoe sorter that sorts pick totes to the putwall area for multi-line orders using 17 chutes,
a new shipping sorter, and
a heat shrink tunnel that automatically seals single line orders as they travel from induction to shipping.
The new system has delivered a number of measurable results. By speeding up the conveyor and by swapping out a pop-up divert sortation system for a sliding shoe sorter, the facility was able to simultaneously reduce the amount of conveyor required for its operations and increase throughput. "Our max for an eight-hour shift used to be 8,000 units per shift," says Koster. "Today, we can do more than 14,000 units in the same eight hours." What's more, the facility freed up 8,000 square feet of floor space by relocating the sortation system from the floor to the mezzanine.
The old system used 19 packing chutes, each handling three cartons at a time; in the new system, the 17 chutes that feed the putwall use carton flow rack to handle 16 cartons at a time. "I'm not running all 17 chutes," Koster says. "We can handle all of our volume and have room for future growth." What's more, the facility is realizing a 37% increase in packing capabilities.
New design for new opportunities
Headquartered in Nelsonville, Ohio, publicly traded Rocky Brands Inc. designs, develops, manufactures and markets premium-quality rugged outdoor, occupational and casual footwear, as well as branded apparel and accessories.
Originally founded in 1932 as the Wm. Brooks Shoe Company by the grandfather of Rocky's current chairman, Mike Brooks, the Rocky name was established in 1975. With manufacturing operations in Puerto Rico, the Dominican Republic and sourcing in Asia, to name a few, the company's footwear, apparel and accessories are marketed through multiple distribution channels under a number of brands, including Rocky, Georgia Boot, Lehigh, Durango and the licensed brand Michelin.
Rocky has also been focused on growing its business. In early 2005, the company acquired one of its major competitors, EJ Footwear, an acquisition that added a number of brands and more than doubled its size. That acquisition led the company to rethink its distribution strategy as well as the technology that supports its order fulfillment operations. One of the first steps was to consolidate distribution processes into the Logan DC. Back then, the company redesigned its processes to accommodate all of the new business and provide one face to a customer that might be ordering from multiple brands. The central Ohio location also had geography on its side: Back then, the facility could service 50% of the U.S. population within five days.
Those were good numbers at the time. Of course, in the years since, the company has continued to grow organically and through acquisition, as have customer expectations and requirements. In 2014, Rocky acquired Creative Recreation, the company's foray into a casual, lifestyle brand. Today, Rocky's brands are available in some 10,000 retail locations, including major accounts such as Bass Pro Shops, Cabela's, Dick's Sporting Goods, Tractor Supply Company and Gander Mountain; military products are sold on base exchanges; and safety shoes are sold from kiosks installed in industrial and work facilities to name three. Rocky also provides third-party distribution for other manufacturer's footwear. Finally, but perhaps most important, is the growing e-commerce business.
In retrospect, Koster says the push for e-commerce began in 2011, after Modern's last look at Rocky. By 2014, the combination of a changing business model and a mechanical system that was past its sell-by date required a new approach. "Our old sortation system had pop-up wheel diverts and actuator arms," Koster says. "Over time, the system had slowed down and obtaining parts like the right photo eyes was a challenge." What's more, customer service expectations had changed. "In e-commerce, getting orders out the door quickly is the difference between success and failure," he says.
Enter DC 2020, which included a system designed to handle growth and requirements over the next five years—a typical retail horizon. "We looked at our changing order profile and knew that we had to be quicker and that we had to keep our labor costs down," Koster says. "We did not consider an automated goods-to-person solution, but stuck with what we knew would work, which was improving our sortation system and adding to our packing capabilities. Lights were pretty much always on the table."
Bring in lights
According to Koster, the new design had to accomplish several things to take Rocky into the next phase of its business. They could be summed up as: throughput volume, accuracy, quality and ease of use. They were inter-related: "Accuracy was important because it doesn't do any good to do twice the throughput volume if half of the orders are wrong," he says. "That was a primary reason it had to be easy to learn, since we supplement our staff for peak season, and we don't have the luxury of a month to get temporary help up to speed."
The new sortation system accomplished at least two things. First, by replacing the old pop-up and actuator arm diverts with a sliding shoe sorter, Rocky would no longer have an issue with replacement parts. Second was speed: The new conveyor operates at 140 feet per minute, compared to 65 feet per minute in the old system, and the sortation runs at 302 feet per minute. The faster speeds not only contribute to better throughput, they also fit in a smaller footprint than the old system. "The old sorter was on the shipping floor," says Koster. "We re-organized the flow of material by putting the sorter on the mezzanine, which freed up 8,000 square feet of warehouse space."
The redesign also alleviated a bottleneck at packing. In the old system, the packing area was fed by 19 chutes. Each station had room for three cartons, or 57 cartons at a time. That worked well when a full carton had an average of six items to an order. But with the change in order profiles, Rocky's average order is now about three and a half items to a carton. "I needed room for more cartons at packing and with our old equipment, we just didn't have the capacity," Koster says.
While the new design has only 17 chutes, each station can accommodate 16 cartons at a time, for a total of 272 cartons at a time, a nearly five-fold increase in packing capacity. All those extra cartons have delivered a 37% increase in throughput at packing because associates are no longer waiting for cartons to come down to the pack station. Last, but not least, was the implementation of an automated heat shrink tunnel to handle single line orders. In the past, those orders went down the chutes to packing stations, just like multi-line orders. Now, single line orders are touched when they're picked and inducted onto the conveyor line and are then automatically sorted to the shrink tunnel, eliminating any further touches until they get to shipping.
The put-to-light and putwall system ties it all together and checks off at least three of the priority boxes: It is faster than the old system; more accurate; and easy to use. When the warehouse management system (WMS) creates a batch or wave of orders, it determines what items can go directly to shipping; which items can go to the heat shrink tunnel; and which will go through the sorter to the packing chutes.
The put-to-light system receives information about the customer, the items in the order and the shipping carton in advance for multi-line orders. Once those items are inducted onto the conveyor, the system knows which chute and which carton at the station it needs to go in.
When items arrive at the putwall, an associate on one side scans the UPS code of each. A light indicates the right slot in the putwall for the put. Once all the items for a slot are complete, the system prints out the shipping documentation. The associate scans a bar code on the documentation, which alerts a packer on the other side of the wall that the order is complete. The documentation also tells the packer what size box to use. Once the item has been packed and sealed, a takeaway conveyor delivers it to the shipping sorter.
All told, Koster says, the new equipment and new design have led to a reduction in footsteps and touches that has delivered an overall productivity gain of 10% across picking, replenishment and putaway. More importantly, it has positioned Rocky Brands for the future.
"For one, we no longer worry about potential downtime because we can't get a part," Koster says. "For another, we are positioned for the growth, and we've been able to do this without adding to our permanent head count and reducing our temporary labor requirements at peak."
For a shoe distribution company, that's a perfect fit.
---
November 5, 2018
About the Author
Bob Trebilcock Bob Trebilcock, editorial director, has covered materials handling, technology, logistics and supply chain topics for nearly 30 years. In addition to Supply Chain Management Review, he is also Executive Editor of Modern Materials Handling. A graduate of Bowling Green State University, Trebilcock lives in Keene, NH. He can be reached at 603-357-0484.
Subscribe to Logistics Management Magazine!
Subscribe today. It's FREE!
Get timely insider information that you can use to better manage your entire logistics operation.
Start your FREE subscription today!
Latest Whitepaper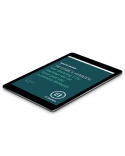 Are Your Profits Taking a Hit in This New Retail Environment?
This whitepaper aims to provide a better understanding of whether it might be a solution for your retail supply chain operations.
Download Today!
From the September 2019 Logistics Management Magazine Issue
IMO 2020 is Coming to Town: Will the spiking cost of fuel cause you pain?
Cold Chain/ Food Logistics: Setting the standard for cold chain
View More From this Issue
Latest Webcast
The State of Rail/Intermodal Markets. Volumes are down, but the future looks bright
In this webcast, our panel will provide a comprehensive update on the current state of the rail/intermodal markets and offer an in-depth look at the pain points shippers have been experiencing (service challenges, precision scheduled railroading (PSR), rates, capacity management) and offers shippers advice on how to prepare for the Q4 2019.
Register Today!