Air cargo profits take off
While the world's airlines are posting an impressive revenue rebound, air cargo analysts claim that volatility caused by too little or too much capacity in the market has resulted in wide swings in rates and overall carrier performance.

Karen E. Thuermer
· November 10, 2010
While the height of the global recession in 2008-2009 saw the airline industry facing unprecedented declines, the dramatic upturn that began in the 4th Quarter of 2009—driven by shipper needs to restock depleted inventory—only draws more attention to the air freight market's volatility.
At first glance, the news appears positive for the carriers. International Air Transport Association (IATA) projects that for 2010, global demand for both passenger and cargo service will expand by 11 percent.
IATA forecasts 2010 yields for cargo to grow 7.9 percent, sharply higher than the 4.5 percent previously projected. As of September, IATA now expects the airline industry worldwide to generate net profits of $8.9 billion in 2010, up from its previous forecast of $2.5 billion. Certainly, current airline revenue figures are impressive. In the United States alone, Delta Airlines posted a $467 million second quarter 2010 profit, part of the cumulative $1.45 billion profit reported by the top nine U.S. passenger airlines for that period—and a dramatic turnaround from their net loss of $556 million a year ago. However, the IATA maintains that this recovery is not sustainable and only reflects a post recession rebound; in the meantime, the organization does commend the industry for managing its assets with tight capacity over the past 12 months.
Any way you slice it, it's time for a reality check. The IATA warns that even with this year's improvement, yields are still 8 percent below the pre-crisis levels of 2008. In addition, doubts linger about how long this cyclical upturn will last. "This year is as good as it gets," says Giovanni Bisignani, IATA director general and CEO. "It will be the peak of the cycle and 2011 will be a much tougher year." Bisignani's reasoning for the slow down in the air is directly related to the forces that have kept the current rebound rather tepid: government stimulus monies are ending; new jobs haven't been created; and consumer confidence remains low. "Even if it is sustainable, the profit margins are so razor thin that even increasing profits 3.5 times only generates a 1.6 percent margin," he adds. This is below the 2.5 percent margin of the previous cycle peak in 2007 and far below what it would take just to cover the industry's capital costs."The bounce that we saw this year was to restock inventories," Bisignani adds. "Now consumer spending needs to support demand."

Click below for related stories:

IATA sees weaker demand for air freight
---
Be sure to attend our Webcast:
2010 Warehouse/DC Benchmark Study
Tuesday, November 30, 2010 @ 2:00 p.m. ET
Join Group Editorial Director Michael Levans and the research team of Derek Sorensen and Norm Saenz from TranSystems as they put context behind this annual survey designed to give the market the most up-to-date snapshot of current activities and trends in warehouse and DC management.
sponsored by:

---
About the Author
Karen E. Thuermer Karen E. Thuermer is a frequent contributor to Logistics Management who hails from Alexandria, Va. She has been covering air cargo, logistics, and economic development for more than 20 years. Her articles have appeared in a host of trade journals as well as Forbes and the Financial Times. She can be reached at
Subscribe to Logistics Management Magazine!
Subscribe today. It's FREE!
Get timely insider information that you can use to better manage your entire logistics operation.
Start your FREE subscription today!
Latest Whitepaper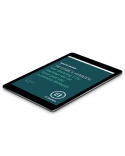 Are Your Profits Taking a Hit in This New Retail Environment?
This whitepaper aims to provide a better understanding of whether it might be a solution for your retail supply chain operations.
Download Today!
From the September 2019 Logistics Management Magazine Issue
IMO 2020 is Coming to Town: Will the spiking cost of fuel cause you pain?
Cold Chain/ Food Logistics: Setting the standard for cold chain
View More From this Issue
Latest Webcast
The State of Rail/Intermodal Markets. Volumes are down, but the future looks bright
In this webcast, our panel will provide a comprehensive update on the current state of the rail/intermodal markets and offer an in-depth look at the pain points shippers have been experiencing (service challenges, precision scheduled railroading (PSR), rates, capacity management) and offers shippers advice on how to prepare for the Q4 2019.
Register Today!