Pallets and containers: A CHEP off the old block
More than a decade after entering the North American market, CHEP continues to be the leader in pallet pooling.

Latest News
ProMat 2019: Get the lay of the land with a show map
ProMat 2019: Four keynotes examine trends, share insights
Potential DSV acquisition of Panalpina takes a turn with Agility now in the mix
ID Label celebrates 25 years
How to Minimize Costs with Enterprise Labeling
More News
Latest Resource
How to Minimize Costs with Enterprise Labeling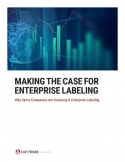 The right labeling solution will allow companies to stand up to their everyday challenges and add value.
All Resources
By
Bob Trebilcock
·
October 6, 2010
When it comes to pallets, Big Blue doesn't stand for IBM. It stands for , maker of the distinctive blue 48- x 40-inch wooden block pallet you've probably seen on the shelves at your local Home Depot, on the floor at a Wal-Mart or loaded up on the back dock of your grocery store.
With a pool of about 65 million pallets in North America, CHEP is the 600-pound gorilla of the pallet pooling market. While hard numbers are difficult to come by in the pallet market, Derek Hannum, CHEP's director of marketing, estimates that the company has a 90% share of the pooled market and that it may represent 20% of all pallet usage.
Given its dominance in the market, who is a candidate to jump into the CHEP pallet pool, and how do you work with CHEP?
The short answer is that participation in the CHEP pool is primarily determined by a manufacturer's end customers. That's because CHEP needs to be able to recover its assets from the distribution center or retail store that receives the blue pallets. Many of the country's best-known big box retailers, grocery chains and club stores accept CHEP pallets. However, in recent years, some manufacturers have begun asking their suppliers to ship raw materials, parts and components to them on CHEP pallets.
"In the U.S., manufacturers of fast-moving consumer packaged goods, including the food service and beverage channels, represent the vast percentage of our business," says Hannum. "We are more pervasive in other industries in Europe and Australia."
Part of the reason for that is that CHEP has been in the market for a longer period in Europe and Australia, and part of it is that the supply chains outside of the U.S. are less complex. There are fewer major retailers, and shorter hauls to get pallets back to a CHEP repair and logistics depot. For instance, while CHEP's production is concentrated in the Midwest, the consumption of CHEP pallets is primarily in the west, east and south, where most of the population lives.
The No. 1 reason for participating in a pool: Retailers – especially those that may store product on shelves in their stores or on the floor on a pallet – want a higher quality and consistent pallet for both aesthetics and safety reasons.
How then does it work, and what does it cost?
While a CHEP customer can call or send in a fax to place an order, a customer can interact with CHEP online, either through EDI (electronic data interchange), standing orders or through CHEP's Web portal, known as Portfolio Plus.
Typically, CHEP requires orders for full truckload quantities of 580 pallets. While large users of CHEP pallets may negotiated a flat per pallet rate, more typically CHEP charges a fixed issue fee to order the pallets plus a daily rental fee. And, like any other rental fee, the price is based on how long you keep the pallet in your facility. The clock stops ticking not when the pallet arrives at your end customer, but rather when you report to CHEP that the pallet left your dock.
"We do have some customers that have been with us for a long time, and we have a consistent usage history," says Hannum. "They get a flat rate and pay only so much per pallet."
The challenge for CHEP is keeping track and retrieving its assets. That's one of the reasons that the participation of end users – retailers and distributors – is important to the CHEP pool. "Once a manufacturer ships a pallet, they're done with it," says Hannum. "The pool works because retailers and distributors have agreed to help us get them home. They get to use the pallet for free, but are also responsible for keeping track of the pallets, which is their stake in the game."
Currently, there are 20,000 to 30,000 active receiving locations in North America.
How much then does participation cost? While the cost may vary based on the amount of pallets you use and how long you hang on to a pallet, CHEP estimates the price at between $4.75 to $6.00 per trip. "From a financial standpoint, our profitability is driven by asset utilization, and so is the cost to our customers," says Hannum. "The faster the pallet turns, the better it is for us and the customer."

Reader survey: From wood to plastic to pallet pools, our readers tell us what's important in pallets.
Pallets: Pallet pooling for the other guys
Upstart PECO Pallet brings competition to the pallet pooling market
Pallets and containers: The plastic pool alternative
iGPS offers pallets users an alternative to wood
Reusable containers: Putting a cap on your container needs
CAPS does for reusable containers what CHEP does for pallets
October 7, 2010
About the Author
Bob Trebilcock Bob Trebilcock, editorial director, has covered materials handling, technology, logistics and supply chain topics for nearly 30 years. In addition to Supply Chain Management Review, he is also Executive Editor of Modern Materials Handling. A graduate of Bowling Green State University, Trebilcock lives in Keene, NH. He can be reached at 603-357-0484.
Subscribe to Logistics Management Magazine!
Subscribe today. It's FREE!
Get timely insider information that you can use to better manage your entire logistics operation.


Latest Whitepaper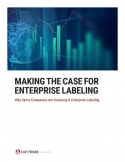 How to Minimize Costs with Enterprise Labeling
The right labeling solution will allow companies to stand up to their everyday challenges and add value.
Download Today!
From the February 2019 Logistics Management Magazine Issue
State of Global Logistics: Time for a reality check
Preview some of the innovations you will see at ProMat 2019
View More From this Issue
Latest Webcast
Freight Tech: Separating Need from Noise
In this webinar experts will share practical advice for selecting solutions that provide quick time-to-value while readying your supply chain for long-term success.
Register Today!