Ocean: Protecting margins in a soft market
As 2019 began, we read several analyst reports predicting a more disciplined market with modest upward pressure on prices for ocean freight.

Transportation in the News
Small win for transports: 53-foot containers from China exempt from Trump's tariffs
FTR Trucking Conditions Index sees slight gain
U.S. rail and intermodal volumes are down for week ending September 14, reports AAR
C.H. Robinson CEO Biesterfeld makes case for major technology investment at CSCMP
FedEx issues rate changes and fiscal first quarter earnings
More Transportation News
Transportation Resource
The State of Rail/Intermodal Markets. Volumes are down, but the future looks bright
Thursday, September 26, 2019 | 2:00PM ET
All Resources
By
Peter Moore
·
August 12, 2019
As 2019 began, we read several analyst reports predicting a more disciplined market with modest upward pressure on prices for ocean freight. The key factors were consolidation of the industry and the expectation of a short tariff-based trade war. As we passed mid-year, storm flags were flying as the trade war escalated and there seemed to be less capacity discipline and vessel owners scrambled to cover the cost of compliance with clean fuel standards.
Amazingly, to all this we add that the Panama Canal is short on water to fill its locks completely, thus limiting throughput. Will we ever get to the promised "disciplined market with moderate pricing?"
How are shippers, forwarders and carriers to react to a freight market constantly in turmoil? How do these three parties react to each other? Are there ways to get these parties working together to overcome challenges without falling into the trap of trying to shift risk to one or more of the other parties?
Research at the University of Tennessee by Kate Vitasek as well as work being done at Georgia College by Karl Manrodt has yielded some guidance for what they refer to as "relational contracting." The broader definition of transparent, mutually beneficial, sustainable cooperation includes within it the "vested" methodology for building contractual arrangements, but beyond that there is the question of sustaining the support of all parties in a threatening external environment.
If one of the parties reacts unilaterally without regard for the impact on cost or capability of the other, trust and commitment of the parties is often short lived.
---
Following are examples that illustrate this.
Great price; no room.
This is a situation in which a shipper has a favorable negotiated price but finds the operator with no booking space on upcoming vessels. The carrier may have merged or signed a capacity sharing agreement.
The carrier has shifted the risk to the shipper so that they can capture more lucrative cargo.
Sorry, no freight to give you.
In this scenario, the shipper has over-promised and under-delivered on volume. The forwarder cannot make up the promised volume for the promised rates and operators are left scrambling for bookings. The shipper has shifted risk to the service providers.
"Due to events beyond our control..."
One of the parties is constrained by a marketaffecting event—think trade tariffs, merger/acquisition, or a drought in Panama—that affects the supply chain. Not quite an "act of God" but equally as dramatic. The position of "too bad, you promised" will not be successful.
The premise of relational contracting is that all parties will face adversities together and will strive to ensure that each party's business needs are met as expressed in the negotiations—that might be a minimal margin or a new product launch. And, transparency ensures trust in adverse situations.
Use thinking such as: How can we together get through this challenge? How can we protect the relationship in the long term? Shippers, intermediaries and operators alike are wise to remember mutually supportive relationships result in successful businesses.
August 12, 2019
About the Author
Peter Moore Peter Moore is Adjunct Professor of Supply Chain at Georgia College EMBA Program, Program Faculty at the Center for Executive Education at the University of Tennessee, and Adjunct Professor at the University of South Carolina Beaufort. Peter writes from his home in Hilton Head Island, S.C., and can be reached at
Subscribe to Logistics Management Magazine!
Subscribe today. It's FREE!
Get timely insider information that you can use to better manage your entire logistics operation.
Start your FREE subscription today!
Latest Whitepaper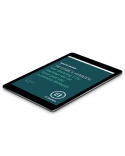 Are Your Profits Taking a Hit in This New Retail Environment?
This whitepaper aims to provide a better understanding of whether it might be a solution for your retail supply chain operations.
Download Today!
From the September 2019 Logistics Management Magazine Issue
IMO 2020 is Coming to Town: Will the spiking cost of fuel cause you pain?
Cold Chain/ Food Logistics: Setting the standard for cold chain
View More From this Issue
Latest Webcast
The State of Rail/Intermodal Markets. Volumes are down, but the future looks bright
In this webcast, our panel will provide a comprehensive update on the current state of the rail/intermodal markets and offer an in-depth look at the pain points shippers have been experiencing (service challenges, precision scheduled railroading (PSR), rates, capacity management) and offers shippers advice on how to prepare for the Q4 2019.
Register Today!