Food Logistics: Diverse partners play key roles in domestic distribution
While Amazon's recent bid to purchase Whole Foods made mainstream headlines, the e-commerce giant will still need to adhere to time-tested realities. Any way you slice it, the integrated U.S. cold chain requires optimized service from existing ports, 3PLs, cold storage warehousing, transportation providers and high-value vendors.

Transportation in the News
Small win for transports: 53-foot containers from China exempt from Trump's tariffs
FTR Trucking Conditions Index sees slight gain
U.S. rail and intermodal volumes are down for week ending September 14, reports AAR
C.H. Robinson CEO Biesterfeld makes case for major technology investment at CSCMP
FedEx issues rate changes and fiscal first quarter earnings
More Transportation News
Transportation Resource
The State of Rail/Intermodal Markets. Volumes are down, but the future looks bright
Thursday, September 26, 2019 | 2:00PM ET
All Resources
By
Patrick Burnson, Executive Editor
·
August 31, 2017
For a temperature-controlled supply chain to remain unbroken and uninterrupted, U.S. food shippers have long relied chiefly upon traditional transportation partners for guidance and execution. However, surging domestic demand has raised the ante, bringing the celebrated food cold chain enterprise of Amazon and Whole Foods into the picture.
Virtually every food company that comprises the cold chain—from suppliers to manufacturers to cold chain logistics providers to food retailers—is now operating in a complex, fast-changing system, observes Bill Luttrell, senior locations strategist for the site selection consultancy Werner Enterprises. The result: food businesses are affected by a new set of factors from their supply chains.
"For most companies, owning or leasing manufacturing, warehousing, transportation and retail facilities represents the largest fixed-cost element of food businesses," Luttrell says. "Despite this financial and competitive importance, too few companies in this space have a strategy to continually assess and optimize their supply chain networks to ensure they're meeting their food distribution needs."
Luttrell adds that food companies don't usually design logistics networks; rather, they inherit them as a result of earlier mergers or acquisitions, or simply evolve them piecemeal as operations expand.
"Cold chain logistics managers must analyze the entire network to maximize competitiveness," Luttrell insists. "This includes not only the proposed manufacturing and warehouse distribution location, but food shippers should also examine supplier locations, distributor locations, and retail locations."
And as the Amazon/Whole Foods deal highlights, linking digital and physical infrastructure is a growing challenge. "This kind of super infrastructure will be more important to site selection in the
future," adds Luttrell. "Additionally, analysis should not be limited to just forward logistics, but should also include reverse logistics analysis such as product returns and back-hauling. It's not about to get any easier."
Enhanced infrastructure
Walter Kemmsies, managing director, economist and chief strategist of JLL's Port, Airport and Global Infrastructure (PAGI) group, insists that much of the nation's
existing infrastructure is adequate to meet the new demands placed on domestic food logistics.
"We've seen many examples of private investment being used to solve new cold chain challenges without the help of any public monies or taxes," says Kemmsies. "In many cases, all shippers are asking the government to do is to get out of the way."
He points to Logistics Park Kansas City, a 1,500-acre business park capable of handling 17 million square feet of warehousing with as much as 3 million square feet of cold chain facilities. Furthermore, cold chain food shippers can have direct access to a 433-acre intermodal center operated by the Burlington Northern-Santa Fe railroad. In fact, Amazon now operates a 822,104-square-foot warehouse at the Kansas City complex along with other prominent food shippers, including Del Monte, Walmart and Tyson.
"In the Southeast, PortFresh Logistics recently built a 100,000-square-foot cold storage facility dedicated to perishable cargoes at the Port of Savannah," says Kemmsies, "and there are a number of much smaller U.S. ports attracting private investment for cold chain food shipping. This is a trend we may expect to gain traction."
According to Paul Weitzel, vice president of Inmar Willard Bishop Analytics, a technology and retail consulting company, the advent of e-commerce makes site selection a more complex consideration for logistics managers working in the cold chain.
"The entire food supply chain is reliant on finding the right distribution locations, retail locations and remote pick-up points," says Weitzel. "Multiple fulfillment and inventory models such as home delivery, curbside and remote pickup will continue and make this a more urgent part of the plan."
Furthermore, says Weitzel, food logistics planning will become increasingly important as a significant amount of volume shifts to e-commerce. While the last mile is expensive, the demand for home deliveries is growing, and one-hour, two-hour and four-hour routes will have a significant impact on location, fleet size and the need for route optimization, he says.
"The food companies on the front-end of site selection planning are locating supply hubs to accommodate e-commerce growth over the next decade," says Weitzel. "Part of this vision includes the support of B2B locations as well. Meanwhile, logistics managers should plan on playing a commissary role or at minimum, support local commissary and fresh deliveries."
Cold storage & transport
Transportation and logistics in the food supply chain—especially perishables—requires a commitment on the part of third-party logistics (3PL) and cold storage providers to continually invest in their own operations to meet cold chain shipper's needs.
One example of innovative developments took place recently in Clearfield, Utah, where Americold expanded its site by adding 6.5 million cubic feet of temperature-controlled warehouse space to its existing facility. Together with its Salt Lake City facility, this expansion significantly extends Americold's reach within the Greater Salt Lake City Metro Area to more than 50% of total available capacity—triple that of its nearest local competitor.
"The new building should be operational in time for our peak volumes during the fourth quarter of 2017," says Fred Boehler, president and CEO of Americold. The new building will feature ammonia-free, self-contained, refrigeration units with no engine room requirement. The system offers significant energy efficiency gains, zero water usage, is air cooled and will include a 34°F dock and adjustable temperature zones to -20°F.
Cold Chain Ports: Small is beautiful when it comes to reefer ports
As noted by industry analysts during the reporting of this story, a number of domestic "niche ports" have positioned themselves to support cold chain logistics in the food sector. Chief among them are the following:
Delaware's Port of Wilmington, which features the largest dock-side cold storage facility in the U.S., comprised of six separate warehouses aggregating approximately 800,000 square feet of chilled and freezer storage space and 16,000 square feet of controlled atmosphere capability. Wilmington is the top gateway for imports of fresh fruit, bananas, and juice concentrate.

Late last year, Dole Food Co. signed a 15-year agreement to continue doing business there, becoming the ports largest shipper, importing bananas, pineapples and other fruit and exporting forest products and general cargo. The new cold storage facility at the port represents a bet that refrigeration, blast freezing and logistical support will help convince an increasing number of commodities producers to step up their export activity in-state.
Key cold chain shippers at the Port of Boston include Heineken, United Liquors, Anheuser Busch and BJs Wholesale Club. Seafood processing operations generate significant revenue for Boston's economy, supporting hundreds of jobs at or near the port, including Boston Logan International Airport.
The port's close proximity to Logan Airport allows quick distribution of fresh fish and seafood products such as haddock and lobster. MSC, COSCO, K-Line, and Yang Ming are among the top ocean carriers bringing in reefer cargo.
Fresh fruits and vegetables as well as meats are among the top commodities imported/exported through the Port of Philadelphia. Meat is the leading agricultural export commodity, and top shipping lines for the port's agricultural exports include Sea Star Line and Naviera Interamerica. The port is served by three Class I railroads—CSX, Norfolk Southern and Canadian Pacific—and is supported by numerous refrigeration, processing and packaging facilities.
Florida's Port Everglades' top agriculture importers include Chiquita and Dole Fresh Fruit, while Crowley and Mediterranean Shipping Company (MSC) are among the top carriers. Grocery items make up nearly half (48%) of the shipments, followed by poultry, non-alcoholic beverages and fruit. Port Everglades Cold Storage provides nearly 100,000 square feet of variable temperature-controlled refrigerated storage.
Primary cargoes at Florida's Gulf Coast Port Manatee include tropical fruits and vegetables along with citrus juices and beverages. Manatee offers 202,000 square feet of refrigerated space, including 30,000 square feet of freezer space.
Dole Fresh Fruit is a key tenant at the Port of San Diego, importing approximately two billion bananas annually and operating a weekly service from Latin America to San Diego to support consumers in the Western U.S. and Canada. Port officials forecast continued growth in perishables trade, particularly fresh fruit from Latin America, and have identified Peru as one of the biggest prospects.
The Port of San Francisco features five deep-water berths, on-dock rail, a foreign trade zone and cold storage facilities to accommodate a variety of food cargo. Commercial fishing operations are supported by the largest concentration of commercial fish processors and distributors on the U.S. West Coast.
While storage providers gear up with the latest technology inside the four walls, food transportation is an industry that has fully adapted to the cold chain and can be considered the most resilient, particularly since a large majority of food products have a better tolerance to temporary variations of transport temperatures, notes Dr. Jean-Paul Rodrigue, a logistics professor at Hofstra University in New York. He adds that it's the cold chain distribution center that represents the most efficient link.
"These facilities usually have several storages areas with different temperature settings to handle regular grocery goods at ambient temperature, including produce, dairy, meat and frozen products," Rodrigue says. "As a result, small errors can be compounded without the concern of irreversible damage."
Meanwhile, Amazon's acquisition of Whole Foods is just the first step in a transformational journey for cold chain shippers, says Inmar executive Weitzel. "It signals their commitment to figure out how to make online grocery shopping work," he says. "Amazon and Walmart will eventually be the two 'bigs,' and many mid-tier grocery chains will have to adjust or fight for their survival."
Furthermore, as Amazon becomes a major force in the food space, we should expect more direct buying opportunities and more direct shipments to existing facilities, as well as new forward-positioned food supply facilities. "This will dilute volume now going to self-distributing retail warehouses and food wholesalers," adds Weitzel.
August 31, 2017
About the Author
Patrick Burnson, Executive Editor Patrick Burnson is executive editor for
Logistics Management
and
Supply Chain Management Review
magazines and web sites. Patrick is a widely-published writer and editor who has spent most of his career covering international trade, global logistics, and supply chain management. He lives and works in San Francisco, providing readers with a Pacific Rim perspective on industry trends and forecasts. You can reach him directly at
Subscribe to Logistics Management Magazine!
Subscribe today. It's FREE!
Get timely insider information that you can use to better manage your entire logistics operation.
Start your FREE subscription today!
Latest Whitepaper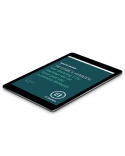 Are Your Profits Taking a Hit in This New Retail Environment?
This whitepaper aims to provide a better understanding of whether it might be a solution for your retail supply chain operations.
Download Today!
From the September 2019 Logistics Management Magazine Issue
IMO 2020 is Coming to Town: Will the spiking cost of fuel cause you pain?
Cold Chain/ Food Logistics: Setting the standard for cold chain
View More From this Issue
Latest Webcast
The State of Rail/Intermodal Markets. Volumes are down, but the future looks bright
In this webcast, our panel will provide a comprehensive update on the current state of the rail/intermodal markets and offer an in-depth look at the pain points shippers have been experiencing (service challenges, precision scheduled railroading (PSR), rates, capacity management) and offers shippers advice on how to prepare for the Q4 2019.
Register Today!