Using automation, Cleveland Clinic's healthcare reform
One of the nation's premier medical centers transformed a manual, paper-based warehouse into a state of the art facility using automated materials handling technologies to optimize the delivery of food, supplies, medications and surgical tools to more than 14,000 locations.

Latest News
Making the Maintenance Shift from Conventional to Automated Systems
Small win for transports: 53-foot containers from China exempt from Trump's tariffs
FTR Trucking Conditions Index sees slight gain
U.S. rail and intermodal volumes are down for week ending September 14, reports AAR
5 ways to reduce hidden maintenance, repair and operations (MRO) costs
More News
Latest Resource
Are Your Profits Taking a Hit in This New Retail Environment?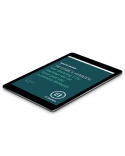 This whitepaper aims to provide a better understanding of whether it might be a solution for your retail supply chain operations.
All Resources
By
Bob Trebilcock
·
November 22, 2010
A sign on the wall outside of the new 227,000 square foot service center underneath the Cleveland Clinic's parking garage says it all: Service to our patients starts here.
"That is our motto," says Jeff Pepperworth, senior director of materials management for the Clinic, one of the nation's premier medical treatment and research facilities. "We are picking an average of 70,000 units a day and many of those are critical to the treatment of a patient."
To live up to that motto, the Clinic went through a logistics version of healthcare reform: Pepperworth and his team visited leading medical centers in Europe, where materials handling automation is more commonly used, to design a system with capabilities that are similar to a just-in-time manufacturing environment and a direct-to-consumer e-fulfillment operation. The end result is a state-of-the-art distribution and order fulfillment center that went live in September 2008. The facility manages the delivery of product from five unique operating departments – everything from pharmaceuticals and surgical kits to meals, linens and nursing supplies - to 14,000 employees located in buildings across the 168-acre campus. The system components include:
• Eighty RFID-enabled automatic guided vehicles (AGVs) that identify and deliver more than 1,100 RFID-enabled carts.
• Light-directed picking from seven horizontal carousels with a total of 7,200 storage locations, a vertical carousel and carton-flow rack. The facility also has 850 pallet storage locations.
• Conveyor, lift trucks, reach trucks and man aboard lift trucks for materials transportation.
• Information and automatic identification systems including ERP and warehouse management systems and bar code and RFID technology.
• Automatic battery charging to ensure that AGVs are always in service.
"If we don't get the right product to the right place on time, it has an impact on how we care for our patients," says Pepperworth.
Bringing materials handling up to speed
Founded in 1921 by four local doctors, the Cleveland Clinic today is the largest hospital system in Northeast Ohio, and also includes facilities in Canada, Florida, Las Vegas and one being built in Abu Dhabi. One of the largest and most respected hospitals in the country, its main campus near downtown Cleveland has 26 health institutes, 1,300 beds, 3.3 million patient visits and more than 50,000 hospital admissions a year.
U.S. News and World Report ranks it as the fourth-best medical institution in the country, as well as No. 1 for the 15th straight year for the treatment of heart disease; its urology, digestive disorders and rheumatology departments are ranked No. 2 in the country, and overall, it has 12 specialties in the top 10.
Several years ago, the Clinic launched an ambitious initiative to add 1.5 million sq ft of clinical space to the hospital, including new cardiac and urology facilities. The clinical expansion led to the need for additional support space, including warehousing, logistics support and advanced material delivery systems.
"We had no automation," says Pepperworth. What's more, there was no centralized facility for operations. Each department had its own infrastructure, and they were located in different facilities on the campus. The common denominator was that each storage area dated to the 1960's and was located in the basement of the different hospitals. Receiving was done above ground and materials were then sent to the storage areas by freight elevator. Inventory management and picking were paper-based. Tuggers and carts were used in the tunnel system to deliver products to elevators. "With the increase in the volume of patients we anticipated, we couldn't just add labor to solve the problem," Pepperworth says. "We needed to upgrade our systems."
The Clinic set several goals for the new warehouse, including:
• Centralize materials management: The new facility would bring together materials management for the linen department, patient food, waste management, pharmaceuticals and surgical supplies, general supplies and the facility's retail operations under the management of one system under one roof. In this case, that roof is uniquely located below ground, underneath the Clinic's employee parking garage and is linked to the main hospital by a series of underground tunnels. "There aren't too many warehouses that sit below an eight-story parking garage," says Pepperworth. "But when we did our analysis, we determined that we could not take away space above ground that could be devoted to medical care."
• Develop a system that can handle vertical and horizontal travel: Since the warehouse is located underground, the system had to manage the delivery of product to depots, or central queue areas on the warehouse level (horizontal delivery) and then track the delivery of the product to the right department and/or individual on specific floors in the facility (vertical delivery).
• The ability to respond quickly to demand: The Clinic wanted to maintain several days of inventory for most products, which called for accurate inventory management and a system to quickly replenish supplies as needed.
• The ability to scale up or down according to patient levels: Unlike a manufacturing operation that may have predictable demand, or a retail operation that has known seasonal spikes, people don't get sick on a predictable schedule. The original goal was to create a materials handling system that could support a 1,300 bed main campus. Initial plans called for picking 30,000 items a day. Since then, however, the Clinic's patient load has grown as a result of bringing new facilities online. "The system has been able to flex to meet the growth in patients," Pepperworth says, adding that the warehouse picks an average of 70,000 items per day and has picked up to 150,000 items on peak days.
• Implement with no shutdown: Last but not least, the Clinic needed to continue to operate on a 24/7 basis while implementing new systems.
A new model
From the start, the team was working without a template: As far as Pepperworth and his colleagues knew, no other U.S. medical facility has implemented the type of warehouse the Clinic had in mind. Instead, they visited health care facilities in Europe and other industry warehouses in the United States where automated materials handling systems were already up and running. As a result of those visits, the Clinic selected a variety of automated materials handling solutions to meet the goals for the new facility.
At the heart of the system is the fleet of 81 AGVs, each capable of moving up to 1,000 lbs of product. Regardless of the department, product ready for delivery to the hospital is stored on carts that are automatically picked up by one of the vehicles and then transported through the tunnel system to a depot where carts are staged. Clinic delivery personnel pick up the carts at the depot locations and then deliver them to the right floor, department and individual within the hospital.
The AGVs are enabled with an RFID reader that scans an RFID tag on the bottom of every cart. Through that scan, the AGV verifies that it is picking up the right cart for delivery; the RFID tag allows the system to track the location of AGVs as they move through the tunnels. The Clinic has also installed RFID readers at the entrance to the trash area and applied RFID tags to small high-value assets. If the asset accidentally gets thrown in the trash or in the soiled linen, the RFID reader will identify it before it gets thrown away.
The Clinic also installed opportunity battery charging stations throughout the tunnel system and storage areas. In between moves, an AGV will go to the nearest station for a battery charge.
While AGVs are the most visible materials handling technology, they aren't the only automation in the facility. Horizontal carousels are used in the primary materials management area to store and pick items with a relatively small cube, including personal patient items like toothpaste and combs as well as medical supplies like syringes and gloves. Horizontal carousels are also used in the separate pharmacy area, where they provide both space-saving storage and an additional measure of security. A vertical carousel, on the other hand, is used to store all documentation, literature and pamphlets.
Finally, to ensure the accuracy and integrity of the order fulfillment processes, the system captures data throughout the delivery process. In addition to an RFID scan by the AGV, associates scan a personal identification barcode and a barcode on the cart when they pick up a cart at one of the staging depots. They are also required to scan a barcode to verify that they are at the right floor when they get off the elevator, and to capture an electronic signature, much like a UPS delivery person, to confirm delivery to the right individual.
According to Pepperworth, the system was operational from day one. "We were open for daily tours almost as soon as we went live," he says. He gives credit not just to the automated systems, but to the commitment of the Clinic's materials handling crew, which successfully transitioned from manual to automated systems. "Our workforce had an average tenure of 23 years," says Pepperworth. "They were not familiar with automation and technology but they learned the new systems and were dedicated to patient care, and that showed."
And as the Clinic continues its mission of delivering quality healthcare, the warehouse is supporting that mission. "One of the most interesting things about what we do is that all of our departments are servicing an immediate need because we're dealing with human lives," says Pepperworth. "Consumer products just don't have that same impact."
(This article was originally published in the March 2010 issue of Modern)
April 12, 2012
About the Author
Bob Trebilcock Bob Trebilcock, editorial director, has covered materials handling, technology, logistics and supply chain topics for nearly 30 years. In addition to Supply Chain Management Review, he is also Executive Editor of Modern Materials Handling. A graduate of Bowling Green State University, Trebilcock lives in Keene, NH. He can be reached at 603-357-0484.
Subscribe to Logistics Management Magazine!
Subscribe today. It's FREE!
Get timely insider information that you can use to better manage your entire logistics operation.
Start your FREE subscription today!
Latest Whitepaper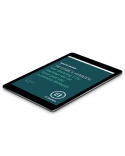 Are Your Profits Taking a Hit in This New Retail Environment?
This whitepaper aims to provide a better understanding of whether it might be a solution for your retail supply chain operations.
Download Today!
From the September 2019 Logistics Management Magazine Issue
IMO 2020 is Coming to Town: Will the spiking cost of fuel cause you pain?
Cold Chain/ Food Logistics: Setting the standard for cold chain
View More From this Issue
Latest Webcast
The State of Rail/Intermodal Markets. Volumes are down, but the future looks bright
In this webcast, our panel will provide a comprehensive update on the current state of the rail/intermodal markets and offer an in-depth look at the pain points shippers have been experiencing (service challenges, precision scheduled railroading (PSR), rates, capacity management) and offers shippers advice on how to prepare for the Q4 2019.
Register Today!