7 Drivers Behind WMS Decisions
Warehouse management systems (WMS) are the main modes for inventory control and fulfillment management in DCs, but many legacy systems have been in service for 15 to 20 years or more and weren't designed to accommodate e-commerce needs. Here's what rises to the top of the list in today's WMS decisions.

Latest News
Why ERP Is Key to the Customer Experience
Practical advice for integrating new technology
Carrier executives grapple with driver shortage expected to worsen
First half of 2019 sees continued growth in robotic sales
$125 million Baltimore tunnel grant opens double stack option for rail shippers
More News
Latest Resource
Practical advice for integrating new technology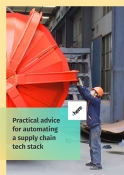 As one of the world's leading location platforms, HERE shares insights and tips to streamline the supply chain technology integration across the whole organization.
All Resources
By
Roberto Michel
·
September 1, 2016
The warehouse management system (WMS) solutions that companies use to manage distribution center operations face growing challenges: more labor needed to execute each picks for e-commerce, and generally, growing volumes and order complexity.
The volume pressure is evident in a July 2016 survey by CBRE, where the availability of industrial space declined for the 25th straight quarter, driven by e-commerce fulfillment activity. In labor trends, a monthly report from ADP found that in June 2016, jobs in the trade, transportation and utilities sector, which includes warehousing, grew by 55,000 jobs, nearly double the increase of the previous month. ADP's and U.S. Bureau of Labor Statistics figures show steady growth in warehouse jobs the last few years, while American Truck Research Group's annual DC operations survey shows a trend toward more employees per warehouse, up to 287 employees in 2015, from an average of just less than 250 in the previous year.
Faced with these megatrends, many companies still have aging WMS solutions. According to analyst firm Gartner, WMS is in use by more than 80% of the DCs in the U.S. market, making it a mature system category. What's more, the typical WMS lifespan can be 15 years or more, says Dwight Klappich, a research vice president for Gartner, leaving many companies with aging systems.
"With the increase in e-commerce and multi-channel fulfillment, many companies have realized that their existing system may fit their brick-and-mortar fulfillment environment, where the lowest level of picking is normally a case, but it's a different set of WMS needs when you are doing many individual item picks for e-commerce," says Klappich. "So, more companies have realized that to do omni-channel well, they are going to have to upgrade or replace their WMS."
WMS replacement or upgrade decisions, adds Klappich, are usually driven by two main reasons. One is technical obsolescence. The system may be an older homegrown solution, or a packaged solution that is no longer supported, or has been so heavily customized that it can't be upgraded. The other set of reasons falls under new business requirements, many of them related to the omni-channel trend.
WMS vendors cite several functional areas that customers increasingly seek from a solution. Here are a few of the top needs, some of which expand on the traditional "in the four walls" focus of WMS to address requirements such as supply chain visibility and labor management.
Technical obsolescence Some WMS solutions, even if purchased from a vendor, have become obsolete over the years. In many cases, says Klappich, a WMS was customized in a way that blocked it off from the upgrade path, leaving the user with a system it has to maintain on its own. Over the years, it becomes harder to maintain systems built on older technologies and with older programming languages, very much like an older car, says Klappich. "It's like that 15-year-old car someone needs to get to work. But after years of running OK, it's getting unreliable, and repairs and maintenance are getting really expensive. Finally, it's just time to get a new car." Eric Lamphier, senior director of product management with WMS and supply chain execution (SCE) software provider Manhattan Associates, says some companies looking for a new WMS are coming from an older, heavily customized solution. These users not only want a functionally rich WMS, but one that can take advantage of new databases, operating systems, client and mobile devices, and mobile apps. "Being able to run with all the modern technologies in the whole stack from top to bottom is important," he says. To avoid overly customized, hard-to-upgrade situations going forward, a WMS vendor today may offer configurable workflows and rules-based approaches for setting up unique processes in a WMS. "A WMS platform today should be flexible and support a zero customization approach, says Derek Gittoes, vice president of supply chain management product strategy for Oracle, which offers WMS and other SCE applications. "You want your unique processes driven by parameters and data, as opposed to hard-coded logic that changes the system."
Geared for omni-channel Older WMS solutions that take a large batch approach to wave releasing—or that lack the performance to keep up with order volumes, stock keeping unit (SKU) explosion, and the more intricate workflows and tasks in omni-channel environments—are driving companies to consider WMS solutions or upgrades, says Lamphier. "Order volume and order complexity are up on the one hand, and at the same time, order cycle times are tighter, which increases the need for responsiveness," says Lamphier. "Generally, these factors drive the need for the processes and workflows in a WMS to be completed more and more rapidly. Many legacy systems simply can't handle the volume and speeds that a modern version can." WMS solutions for omni-channel environments not only need to be capable of each picking, they need to be able to dynamically manage each picking in an optimized way, says Dan Grimm, vice president of solutions strategy with JDA, a WMS/SCE vendor. For example, he explains, task interleaving capability in a WMS can dynamically determine when tasks can be combined for efficiency, like replenishing a bin when a worker is doing a pick at a nearby bin, or through labor management capabilities that track the position of workers and know their skills, making it possible to look at order priorities to assign the right tasks to the right people. "Being able to do each picking is one thing, but what we really need is the ability to optimize tasks like each picking in order to make people productive enough to handle the increased velocity and reduce costs," says Grimm. A few specific WMS capabilities cited by various vendors as key to omni-channel include:

parcel manifesting and shipping capabilities;
deep and flexible replenishment functionality; and
the ability to interface with various automated picking technologies including voice picking, pick-to-light (PTL) and put wall systems.

Better fit with automation
Because of omni-channel's thirst for each picking, DC operators increasingly are bringing in automated materials handling solutions like PTL, sortation or voice solutions to minimize labor cost. "Automation is seen as a fixed-capital, fixed-cost way of being able to handle these growing volumes," says Lamphier.

While some older WMS solutions have been integrated with automated equipment or the warehouse control system (WCS) layer that controls the equipment, Lamphier says the challenge is that the architecture of many legacy systems just isn't detailed enough in terms of the number of "trigger points" in WMS workflows where the WMS needs to communicate with automation when it comes to actions like diverting goods.

"No longer can you run a WMS product that is 15 years old and expect it to interface with automation in a way that the current generation of products can," says Lamphier. "And if the interfaces that point to the automation have to be hard-coded from scratch every time, then you're going to face a high cost to integrate and end up with a hardwired solution."

Another aspect of WMS being able to work well with automation is its ability to release order requirements in much smaller increments to achieve a more productive, continuous flow of work. Lamphier says Manhattan is addressing this need with a WMS function it calls Order Streaming that "incrementally and continuously" feeds inventory and orders to automated systems.

Other vendors with a WCS background who have developed warehouse execution system (WES) software see this desire for continuous order releasing (or what is often called "waveless" order processing) as a key driver for implementing WES software. The pitch from WES vendors is to let the WMS be the system of record for inventory, handle receiving, and perhaps putaway, but let WES handle order releasing and processing.

Labor management strength
WMS vendors may include some labor reporting and management functions, but some vendors also may offer a full-blown labor management system (LMS) that can integrate to a legacy WMS, a new WMS or a WES.

To make the labor equation in omni-channel more "predicable" and able to manage in near real time, LMS should be considered by WMS users, says Jason Franklin, product manager for LMS and business intelligence solutions with Intelligrated.

"With omni-channel, there is a lot more business-to-consumer fulfillment and each picking and labor that goes along with that, which is why you see growing interest in labor management," says Franklin. "Other reasons for LMS include rising minimum wages and the need to optimize labor productivity to offset that, and also the injection of more millennials into the workforce, which brings the need to support customized performance feedback to workers. All of these reasons are in the LMS sweet spot."

By implementing an LMS on top of a WMS, it may be possible to extend the useful life of a legacy WMS, says Franklin, while using the LMS's insights to see what is most needed from a future WMS investment.

"You can put in an LMS on top of an existing or legacy WMS, and what that does is help drive payback that might help fund changes you're going to be pressing with your WMS," says Franklin. "This will also help identify areas for improvement on the WMS side, such as maybe the WMS doesn't support the right type of picking as well as it should."

Inventory visibility
One of the core purposes of a WMS is to manage inventory within the four walls. Today that might mean the system needs to be able to manage the same SKUs for multiple channels in the same facility—perhaps using different pick locations. But some vendors also say that inventory visibility, especially in retail supply chains, needs to be able to look across an entire network of DCs and stores in a consistent way.

"For retailers and some wholesalers, one of the main goals is multi-site inventory visibility and control," says Diego Pantoja-Navajas, chairman and CEO of Logfire, which offers cloud-based WMS and store management solutions. "The fact is that you need a complete view of your logistics network—both warehouses and stores, or the inventory at a 3PL. That is the only way to maximize your inventory and avoid bad practices like overbuying or over-promising."

Increasingly in the retail sector, says Pantoja-Navajas, a WMS vendor should be able to offer store management solutions that can track where inventory sits within the store, including how much is in stock rooms and how much is currently out on the sales floor. What's more, he says, the vendor's store solution should use the same data model as the WMS, and the dashboard views should be cloud-based for ease of access and zero lag time in seeing the latest data for all nodes.

VAS and postponement
Part of the e-commerce revolution is that customers want nearly every possible SKU available for next-day delivery. Since it may not be possible to stock every SKU or kit configuration in one huge DC, more companies are interested in kitting and light assembly functionality within WMS as a means of getting more products within easier delivery range of consumers, observes JDA's Grimm.

"I call it postponement of the final configuration at the DC level, rather than trying to keep every possible SKU stocked at every sit," says Grimm. "Whether it's an end-of-aisle display for a grocery, or a service parts kit for equipment dealers, we are seeing more companies interested in the ability to handle postponement within WMS."

In addition to kitting and light assembly functionality, it's possible, Grimm contends, that SCE solutions may soon be called upon to manage how 3D printing can be used within DC networks. Such 3D printing management might seem futuristic today, says Grimm, but generally, users will need stronger capabilities around postponement. "People are going to move to smaller warehouses and have more of them to better serve consumers, and part of that trend will be the ability of the WMS to manage and prepare that final inventory," says Grimm.

Supply chain optimization
Finally, a growing WMS requirement is that it has the ability to coordinate easily with a transportation management system (TMS) solution, order management system, or other SCE system that governs events that a warehouse needs to react to.

For example, says Oracle's Gittoes, if an order management system has flagged an order as high priority, and the TMS is showing the goods for that order will arrive later than expected, then the WMS solution should have a way of automatically being informed of the delayed arrival information so that instead of expecting to put the goods away into bulk storage, some other approach, such as a crossdock, can be planned.

"If your WMS isn't capable of communicating and sharing events with other supply chain systems in a coordinated way, then it can't act on information in an optimized way," says Gittoes. "So this sort of marriage of supply chain domains is what companies want to achieve, and is another reason for implementing a next-generation WMS."
Companies mentioned in this article:
• Gartner
• Intelligrated
• JDA
• Logfire
• Manhattan
Associates
• Oracle
September 7, 2016
About the Author
Roberto Michel Roberto Michel, an editor at large for Modern Materials Handling (MMH), has covered manufacturing and supply chain management trends since 1996, mainly as a former staff editor and former contributor at Manufacturing Business Technology. He has been a contributor to MMH since 2004. He has worked on numerous show dailies, including at ProMat, the North American Material Handling Logistics show, and National Manufacturing Week. He can be reached at
Subscribe to Logistics Management Magazine!
Subscribe today. It's FREE!
Get timely insider information that you can use to better manage your entire logistics operation.
Start your FREE subscription today!
Latest Whitepaper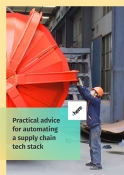 Practical advice for integrating new technology
As one of the world's leading location platforms, HERE shares insights and tips to streamline the supply chain technology integration across the whole organization.
Download Today!
From the August 2019 Logistics Management Magazine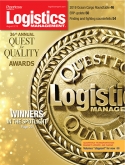 Ocean: Protecting margins in a soft market
Warehouse Voice Technology Speaks for Itself
View More From this Issue